ATLANTA, GA – The University for Creative Careers or SCAD announced the launching of a digital art exhibition "Live Your Vision: an Online Exhibition" on July 14.
This exhibition is showcasing the legacy of Savannah painter, educator, museum founder, philanthropist, and civil rights activist Virginia Jackson Kiah, Ph.D. This exhibition can now be seen at the SCAD Museum of Art website.
Showing various of Kiah's works, including casual self-portraits, regal military portrayals and life drawings, this exhibition reflects Kiah's belief in humanity and the important role of inspiration and creativity in re-envisioning the future.
DJ Hellerman, SCAD MOA curator, said that Kiah's artwork is an important record of what she cared about and paid attention to. By donating her collection to SCAD, she hopes future generations can be inspired by 'live their vision'.
"Virginia Jackson Kiah believed in the power of creativity, imagination, and dreaming to change the world," said Hellerman.
Highly interested in fostering young artists work: Kiah wants to make a positive and accepting environment for students to learn and create. Based on this interest, other than donating her artwork, Kiah also created the Kiah Painting Endowed Scholarship.
To honor her dedication, in 1993 SCAD renamed a prominent SCAD Museum of Arts building in her honor. Long before, SCAD also awarded her an honorary doctorate of humanities in 1986 and appointed her to serve for the SCAD Board of Trustees from 1987 to 1997.
Before this exhibition, Kiah's work was also exhibited at several places, including the Carnegie Institute in Pittsburgh, the first National Council of African American Women's Conference, the Baltimore Museum of Art, and the Baltimore Women's Civic League.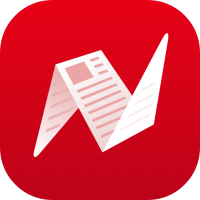 This is original content from NewsBreak's Creator Program. Join today to publish and share your own content.