ATLANTA, GA — Atlanta Humane Society will be holding a new foster orientation on July 24 from 1 p.m. to 2.30 p.m.
This event, held virtually by the Atlanta Humane Society, is for foster caregivers who are willing to provide temporary care of pets, including cats, kittens, dogs and puppies, in their own place or home. Some of the pets are too young, sick, fearful or need Tender Loving Care (TLC) before being adopted.
Since the COVID-19 pandemic, Atlanta Humane Society needs foster caregivers who are able to facilitate in-home care for pets before adoption, as well as to facilitate meetings and greetings with potential adopters, indeed with social distancing.
The event is expected to enable the Atlanta Humane Society to help more animals in need and also to improve their ability in giving those animals home.
Orientation will be an event to introduce all of the important information in providing a home to animals and how to advocate animals through fostering. A virtual home check will be done, as required by the Department of Agriculture, after the orientation to ensure the convenience of the animals in living in their new homes.
After the orientation, an official foster caregiver of Atlanta Human Society will receive emails once a week, containing a list of animals that are ready to be fostered by them. It will include reasons for why they need foster and detailed information.
Medical support, food, and even toys will be provided by the Atlanta Humane Society for foster caregivers after choosing the animal to foster.
For those who are interested in becoming a foster caregiver, you can sign through their website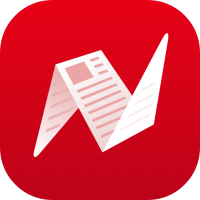 This is original content from NewsBreak's Creator Program. Join today to publish and share your own content.