ATLANTA, GA — Richard Steele has been appointed as Chief Deputy Tax Commissioner of Hall County by the Hall County Tax Commissioner, Darla Eden.
"We are excited to bring Richard on board with us, as he brings a wealth of industry knowledge and hands-on expertise to our office. Our shared vision for increased efficiency and leveraging technology are invaluable as we manage and navigate in a growing, multi-cultural and dynamic county," said Eden.
"Having him on our team makes us so much stronger for the future. His heart for service will truly be an asset to the citizens of Hall County," added Eden.
Upon the appointment, Steele, a graduate of the University of Georgia and Truett-McConnell College, started his new role on July 1.
Previously, Steele served as Tax Commissioner for nine years starting from 2011 until 2020, following his career as the Chief Deputy Tax Commissioner in Gwinnett County. His experience in diverse management capacities in the office has been very useful throughout his tenures.
In his new role, Steel will have a responsibility as operations manager for the Hall County Tax Commissioner's Office. In addition, Steel is also authorized to take the role of Tax Commissioner in the event of a vacancy as outlined by the law of Georgia.
"It is truly an honor to serve the citizens of Hall County. I am excited to be part of a team whose main focus is bringing effective, efficient services to citizens. My family and I are looking forward to living in Hall County and getting involved in this energetic and welcoming community," said Steele.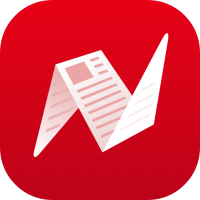 This is original content from NewsBreak's Creator Program. Join today to publish and share your own content.