ATLANTA, GA- The Special Needs Schools of Gwinnett has received an award worth $5,000. The award was given by the CoBank Sharing Success Program. Previously, Jackson EMC has nominated the school to the bank.
The funding will help the Lawrenceville-based nonprofit with buying an interactive SMART Board for every classroom.
A SMART Board is an interactive whiteboard intended for classrooms that can project an image on a screen. It also enables teachers, as well as students, to interact with the information shown.
This SMART Board will make an immersive educational experience for students who have special needs.
"The SMART Board, made possible by the support of CoBank in 2020, has quickly become one of the most impactful and popular resources in our school," said the executive director at the Special Needs Schools, Jamie Hamilton.
"Students and teachers alike have benefited tremendously from this highly interactive piece of technology. With CoBank's continued support, a second SMART Board can be obtained, allowing more hands-on time for each of our classes and creating an even larger impact when students return this fall," added Hamilton.
Previously, in 2020, Jackson EMC gave the Special Needs Schools of Gwinnett a donation worth $25,000. This grant was made possible as they used margin refunds that had been unclaimed by the electric cooperative's members for five years.
The Jackson EMC donation has made the nonprofit organization electable for a grant nomination that was provided by the CoBank Sharing Success program.
The Special Needs Schools of Gwinnett gives educational, as well as therapeutic programming intended for special needs students who cannot go to a regular school environment.
Meanwhile, CoBank is a national cooperative bank that serves industries as well as utilities in rural areas of all 50 states. The bank offers loans, leases, export financing, and other financial services to agribusinesses and rural power, water, as well as communications providers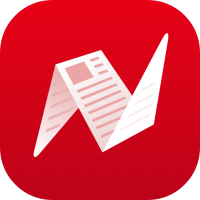 This is original content from NewsBreak's Creator Program. Join today to publish and share your own content.