POWDER SPRINGS, GA — The City of Powder Springs and the consultant team will hold an in-person meeting on July 15 at the Ford Center. The meeting will be held at 5:00, 5:45 and 6:30 p.m.
Open for public, this meeting gives an opportunity for everyone to give their input on the Comprehensive Plan Update. This comprehensive plan is updated every five years and can be seen as a 'roadmap' for cities and counties to fulfill their vision.
If you have concerns with the land use, transportation, housing, economy, development and sustainability of the State of Georgia, you might want to consider coming to this meeting.
Please note that you can only reserve for one of the three time slots available and it is required to wear masks while attending the meeting. Walk-ins will be accepted if there is space available.
This plan update aims to make necessary updates to make the implementation of the City's vision can run effectively, both in making major and minor changes in community.
By having an effective plan, it is expected that quality of life can be improved and maintained. The future of the community can also be described by having a common and clearly stated vision.
It will also give a predictive timeline of how the developments are planned to be implemented, including what the developments will be like and how to fulfill the costs needed for the developments.
To join this meeting, you can visit the Comprehensive Plan Update website and click on the link to the Workshop #2 activities. You will get access to download several related documents for the meeting, the map of redevelopment sites, the goals and the policy affirmation survey.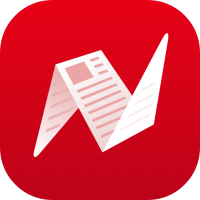 This is original content from NewsBreak's Creator Program. Join today to publish and share your own content.