ATLANTA, GA — Nicholas House is announcing the 2021 Night to Remember Gala with an exclusive Red-Carpet event by Lyn Whitfield and instrumentalist Ken Ford, and an exclusive concert by The Gritz and Jelly Butter on August 7, 2021.
The Nicholas House A Night to Remember Gala will be held at The Marriott Marquis Hotel – Atlanta to help homeless families achieve self-sufficiency.
Nicholas House has been helping homeless families with various efforts. Since 1982, Nicholas House has helped many homeless families to survive, grow and stay together through their programs. A temporary place to live is provided while addressing the root of their homelessness for a better reason.
Nicholas House sees the COVID-19 pandemic has put many pressures and hardships on homeless families. In order to help homeless families overcome those problems, prevention services have been established to maintain families' houses during the crisis, as well as to maintain their programs.
The 2021 Night to Remember Gala is held to acknowledge the existence of homeless families, the progress of Nicholas House in helping homeless families and to seek supports for their programs. There will be an online auction before the gala, as well as a silent auction and live auction during the gala.
Community activists will be acknowledged as well as they provide innovative actions for homeless men and women, and stories from families helped by them will be told to the public.
The gala starts with a Live Casino from 6 p.m. to 8 p.m. There will be complimentary Casinos, Cash Bar, Silent Auction, Live Entertainment as an opening of the gala with hors d'oeuvres, and champagne to be served.
It continues from 8 p.m. to 10 p.m. as Dinner and Program. There will be a special performance by Myrna Clayton, Cedartree Worldwide, special program guest by Michelle Taylor Willis (Publisher of Lifestyle Magazine), Karyn Greer (News Anchor of CBS-46) as Mistress of Ceremonies, Dean Crownover from Fund the Need, special performance by Ken Ford, Special Guest Appearance by Actor Hill Harper, Special Appearance by Actress Sheryl Lee Ralph and Keynote Address by Actress Lynn Whitfield.
The last event from 10 p.m. to 11.30 p.m. will be entertainment and dancing, with an exclusive live concert by The Gritz and Jelly Butter Band.
Ticket purchases can be accessed here to join the gala, enjoy the performances, or join the auction.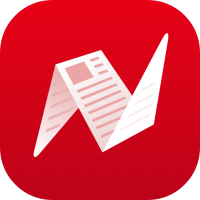 This is original content from NewsBreak's Creator Program. Join today to publish and share your own content.