ATLANTA, GA — The DeKalb Human Services Department is now offering a limited amount of summer vouchers and scholarships for those who are eligible students in DeKalb County and wish to attend certified, in-person summer camp programs.
The DeKalb Human Services Department will be in collaboration with the DeKalb Community Development Department to run this year's summer program.
Summer camp vouchers are available for children who came from low-income families through the DeKalb Summer Camp Voucher Program. DeKalb's young people aged 5 to 15 can participate in a number of programs that will go on until July 30, 2021.
Visit www.dekalboys.org/voucher-program for a list of registered program providers. Individuals who are interested in enrolling their children must contact the place where they plan to enroll them. That way, parents will be able to get help with the enrolling process from each institution.
DeKalb County Parks and Recreation Facilities will also offer a limited amount of Camp Superstars scholarships for low-income families at various recreational facilities across the county. Those who are interested should contact the recreation facility directors to learn more about the scholarship opportunities.
Please click on this link https://dekalboys.org/wp-content/uploads/2021/06/2021-Youth-Summer-Voucher-Program-2020-TAX-RETURN-ELIGIBILITY-use-2020-HUD-Income-Limits-1.pdf to find out about the eligibility requirements of this summer camp program in detail.
For those who need more information about the DeKalb Youth Summer Camp Voucher Program, please contact the DeKalb Human Services Department by calling at (770) 880-2434 or through email at ezansari@dekalbcountyga.gov.
Visit DeKalb County Georgia's official website to get more updates on programs like this on this link https://www.dekalbcountyga.gov/.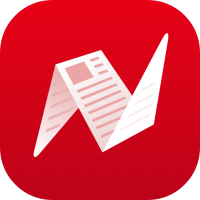 This is original content from NewsBreak's Creator Program. Join today to publish and share your own content.