ATLANTA, GA — Cobb County's innovative "Second Chance Desk" is currently operating. It will be open to the public at the Circuit Defender's Office.
The Cobb Second Chance Desk is a collaboration program between The Cobb Circuit Defender's Office, Cobb District Attorney's Office, Cobb Solicitor General's Office and the Georgia Justice Project.
This program will be maintained by Georgia Justice Project professionals. It will provide clients with the opportunity to have their criminal records evaluated by an attorney, obtain a free consultation and assistance in filling out restriction papers for qualified offenses.
Records on your official criminal history report that are qualified for record limitation are hidden from the public eye and are only visible to law enforcement and certain government entities for criminal justice reasons.
Most people find record limitation criteria and the application process to be complicated and frightening. Numerous people with criminal records who are qualified to have their records restricted and sealed never do so because they are unaware of the options available for them and how to obtain them.
As a result, millions of Georgians have difficulties in finding work, housing and other chances. It negatively impacts the people, families and community. That is the reason why this desk exists. It will be able to assist persons in navigating the process of erasing their criminal records that is often complicated.
To be served at the desk, you must already pre-register for an appointment. Please fill out the form provided on this page https://www.cobbcounty.org/courts/district-attorney/second-chance-desk to register and then choose an appointment time.
The online booking has already started since Monday, June 21. It will be provided at cobbsecondchancedesk.com or cobbcounty.org/second-chance-desk.
You may call 404-834-8604 if you have any questions regarding the program.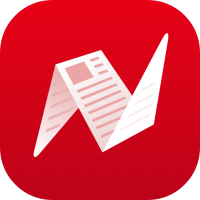 This is original content from NewsBreak's Creator Program. Join today to publish and share your own content.