ATLANTA, GA — On Thursday, July 8, 2021 at 4:30 p.m., the DeKalb Board of Registration and Elections will gather virtually for the purpose of performing its regular monthly business.
This meeting will take place over the phone, which is by Zoom Meeting. It will also be live-streamed on DCTV's UStream channel and you can go to this link https://video.ibm.com/channel/dctv-channel-23 for continuous free access.
To participate in the discussion, you may go to https://dekalbcountyga.zoom.us/j/97184078303 or call 1-888-270-9936 and enter conference code 171493. The meeting has been announced on the BRE website as well as through the legal agency.
Live teleconference public discussions of two minutes or less are allowed. You need to know that your phone numbers may be revealed to the public observing or participating in the online meeting if you join the conference by phone.
Residents who attend the meeting via Zoom can join the public comment line by raising their hand via the Zoom program, while those who attend the meeting by phone can join the remark queue by pressing # followed by 2. There will be no comment cards, therefore residents will be requested to identify their name and address for the record when called upon.
Also, you will need to keep track of speaking time so that everyone gets a chance to speak during the allocated time. Language that is rude, vulgar or insulting will not be tolerated.
Check their page for more updates or information https://www.dekalbcountyga.gov/news/dekalb-board-registration-and-elections-meet-july#nav
For any further questions or any general ones, you can contact them through email at https://www.dekalbcountyga.gov/contactus or by call 404-371-2000.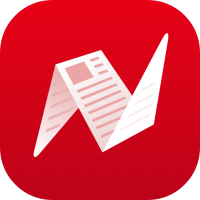 This is original content from NewsBreak's Creator Program. Join today to publish and share your own content.