ATLANTA, GA — Cobb County will be one of five jurisdictions where a multidistrict opioid case will be heard in a courtroom.
The Cobb County Attorney's Office initially filed suit in federal court in Atlanta, Georgia, with the help of an outside counsel. The lawsuit was moved to Ohio as part of multidistrict litigation against opioid makers, distributors, and retailers brought by a number of local and state governments. The case is now being brought back to Georgia for trial.
Attorneys will focus on Cobb County to prepare for one of five so-called "bellwether cases" against large pharmacy companies over their role in the country's opioid crisis. A multi-jurisdictional bellwether trial provides both sides an idea of their case's strengths and weaknesses while perhaps advancing toward a broader agreement.
CVS Health Corp., Walgreen Co., Walmart Inc., Kroger, Publix and Rite Aid Corp. will all be involved in the Cobb lawsuit. Texas, North Carolina, Ohio and New Mexico will all hold bellwether cases that include pharmacies. The multidistrict litigation against opioid drugs companies is still in the middle of negotiations for a global agreement.
Cobb County has been one of Georgia's hardest-hit areas for opiate deaths. Missy Owen founded the Davis Direction Foundation to help people find their way back to health after her son died of an opiate overdose.
The bellwether trial in Cobb County is scheduled to begin in 2022 and will be held in the United States Federal Court for the Northern District of Georgia.
To learn more about the ongoing trial, visit https://www.govinfo.gov/app/details/USCOURTS-ohnd-1_17-md-02804/USCOURTS-ohnd-1_17-md-02804-0/context.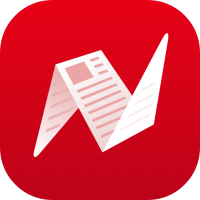 This is original content from NewsBreak's Creator Program. Join today to publish and share your own content.