ATLANTA, GA — The Forsyth County Board of Commissioners announced their intention to maintain the County's Maintenance & Operations, Bond and Fire millage rates with no alteration On July 1, 2021.
However, due to the growth in the tax digest, Maintenance & Operations property taxes levied by the country will increase by a net 1.98 percent over the rollback millage rate this year.
The proposed County Maintenance & Operations and fire rate remain the same at 4.791 mills and 2.175 mills. The proposed Bond rate also remains unchanged at 0.930 mills. The steady rates mean Forsyth County continues to be at the lowest rate in metro Atlanta.
These rates will fund the county's 2022 general operating budget, which is currently in the preliminary stages of development.
A growth of 4.54 percent in Forsyth County's tax digest means that while the county will maintain the same millage rates with no change, the anticipated total collections will increase regardless. Out of the growth figure, more than half (2.52 percent, or 55.5 percent of the 4.54 percent figure) is due to new construction in 2020, and the remaining lesser half comes from the increasing values of reassessments.
Changes in an individual tax bill will fluctuate according to the value of their property. The value of any Homestead Exemption may also change with the assessment.
Georgia law requires three public hearings to be held to allow the public an opportunity to express their opinions on the increase before the Board of Commissioners sets any final millage rate.
Residents are invited to attend the public hearings on July 8 at 11 a.m and 5 p.m, as well as July 22 at 6 p.m.
The hearings will be held at the Forsyth County Administration Building (110 E. Main St.).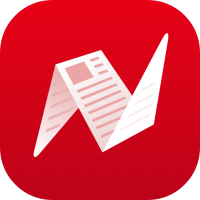 This is original content from NewsBreak's Creator Program. Join today to publish and share your own content.