ATLANTA, GA — Google's 6th Street headquarters in Kirkland, Washington is the first office campus in the world to be certified under Southface's BIT Building program, according to the Southface Institute. Google's achievement of BIT accreditation demonstrates the company's commitment to the program's 16 Best Practices for resource efficiency and sustainability.
Unlike other sustainability certifications like LEED or Energy Star, Southface's BIT Building program allows facility owners and managers to make performance enhancements to their facilities regardless of their age or condition.
Accredited BIT Pros guide involved companies through the 16 Best Practices for resource savings and optimization in the program, and the organization decides which strategies to apply first. Qualified BIT Aides support program participants in monitoring and analyzing building operations, evaluating potential changes and putting a constant improvement strategy in place.
Google has joined the Chicago Housing Authority in accrediting buildings under the BIT Building project, demonstrating how enterprises as varied as local urban housing agencies and global technology giants are increasingly adopting green building principles.
The BIT certification process was tested at Google's 6th Street headquarters in Kirkland, which consists of four buildings. In Google's facilities operations, sustainability is a basic value and the firm wanted a platform to evaluate and improve on their current efforts. The BIT certification offers a realistic, time- and cost-effective method for putting such a process in place.
Google's collaboration with BIT necessitated considerable research, analysis and development of sustainability programs to integrate best practices with Google operations. There are three operational enhancements that are currently being established.
Energy audit suggestions and operational changes resulting in a campus-wide anticipated energy savings of more than twenty percent is the first one. Followed by a thorough assessment of the pest management program, including updating permitted chemicals and eliminating harmful pesticides, introducing enhanced prevention methods, and establishing a better communication and feedback cycle among the service provider, property management, and Google. Also a plan to improve green purchases by fifteen percent and develop a battery recharge program for office visits.
Google Sustainability Partner Rich Navarro said that the connection between Google's internal initiatives and the BIT rating system really delighted him.
You can find more information about the BIT Building by visiting their website https://www.southface.org/our-work/services/sustainable-operations-and-maintenance/bit-building/.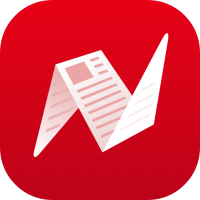 This is original content from NewsBreak's Creator Program. Join today to publish and share your own content.