ATLANTA, GA — The center of puppetry arts is proudly presenting the Special Exhibit of Jim Henson Company's The Dark Crystal: Age of Resistance, an insight into series creation through performers of creatures in the world of Thra. The event also includes an interactive discussion session of show production, screenwriting and puppetry.
Several artists that participate in the events include Warrick Brownlow-Pike, David Chapman, Helena Clark-Smee, Kevin Clash, Alice Dinnean Louise Gold, Beccy Henderson, Neil Sterenberg, Oliver Taylor, Victor Yerrid. The special exhibit is available from June 18 to October 31, 2021.
Join puppeteers from the Emmy Award-winning epic production of The Jim Henson Company's The Dark Crystal: Age of Resistance, a prequel that further expands the epic world of the 1982 film co-directed by Jim Henson and Frank Oz. Witness the making of the series directly from the performers of the heroic Gelfling, iconic Skeksis and myriad Podlings, Fizzgigs and other creatures that inhabit the world of Thra.
In the discussion session, the attendees will be able to learn what it was like to be part of this groundbreaking, landmark production, followed by a Q & A with attendees.
The tickets are available for purchase, price starting from $15.00 for non-members. The Center will be using timed ticketing to ensure low density and social distancing inside the Museum for the safety of the visitors and staff. Visitors are advised to pay attention to the time and date information that can be seen on the website when buying tickets online. The last entrance is at 4 pm.
Visit the website https://puppet.org/programs/worlds-of-puppetry-museum/ for detailed information and ticket purchasing.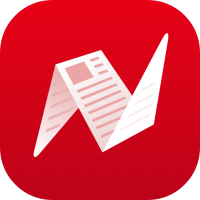 This is original content from NewsBreak's Creator Program. Join today to publish and share your own content.