Paralympic athlete Noelle Lambert used her own experience following a devastating accident to create a foundation that supports amputees like herself. Now the growing number of people she has helped and inspired can root her on as Team USA competes in Tokyo.
AHN - American Household Heroes
By COSMO MACERO JR.
Noelle Lambert's standout athletic career was tragically interrupted five years ago when she lost her left leg in a moped accident on Martha's Vineyard. But the Division 1 women's lacrosse player from the University of Massachusetts at Lowell was seemingly born to compete. Following intense treatment, rehabilitation, and training she rejoined her UMass teammates - scoring a goal in her first game following the life-changing crash.
It was a remarkable recovery, but not nearly enough for Lambert. Beginning next week, at age 24, the New Hampshire native will represent Team USA at the Tokyo Paralympic Games in the 100-meter Track & Field event. The world-class athlete earned her spot with champion-like form - placing first with a time of 16.33 seconds in the U.S. Paralympic team trials in Minneapolis on June 18, 2021.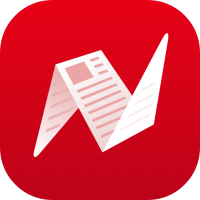 Lambert's heroic journey to the pinnacle of global competition in Tokyo is exceptional not only for the great physical challenges she has overcome and grueling training she has endured. Moved by the support and encouragement she received during her physical recovery, Lambert established The Born To Run Foundation to fund costly specialized prosthetics for amputees who are similarly committed to athletic pursuits: and she did it all before she even graduated from UMass-Lowell in 2019.
"Representing the USA at the Paralympic games in Tokyo is truly a dream come true. When I lost my leg almost five years ago, I never would have imagined that I would be walking, never mind competing in the 100-meter Paralympic event," said Lambert - who is originally from Manchester, NH - in a Born To Run press release announcing her selection to Team USA. "It took a tremendous amount of teamwork to help me get to where I am today with tremendous support from family, friends, my health providers and the amputee community. I will work hard to make them proud in Tokyo as a member of Team USA."
Since 2018, The Born to Run Foundation has made 13 donations to amputees across the U.S., enabling them to be engaged in sports, training, and other physical activities. Because specialized athletic prostheses are not generally covered by insurance, the $5,000-$50,000 cost for these high-performance artificial limbs can be prohibitive.
Representing the USA at the Paralympic games in Tokyo is truly a dream come true. When I lost my leg almost five years ago, I never would have imagined that I would be walking, never mind competing in the 100-meter Paralympic event. - Noelle Lambert, Paralympian and founder of The Born To Run Foundation
In addition to running blades like the one Lambert uses to train and compete, The Born to Run Foundation has also donated swimming legs and athletic arms to recipient amputees. One of them is 10-year-old Ryan Feeney of Melrose, MA. He was born with Neurofibromatosis 1 Tibial Dysplasia and had his right leg amputated below the knee. In 2020 he was the recipient of a running blade from Born To Run - and is among more than a dozen amputees nationwide who count Noelle Lambert as a role model.
"I am excited for Noelle," Feeney said - according to the Born To Run Foundation announcement - after Lambert was named to Team USA for the Paralympic Games. "I hope this inspires others as she has inspired me."
In addition to training, doing speaking engagements, and overseeing the Foundation's prostheses donations and ongoing support of recipient amputees, Lambert maintains a busy schedule of fundraising events, athletic clinics, and other community activities. On August 7 she and other Born To Run Foundation team members partnered with Adaptive Sports New England and hosted a Para Track Meet and Running Clinic at Braintree High School. In July there was the Born to Run Foundation Summer Shindig at the Venezia Restaurant in Boston. The Foundation also hosts an annual golf tournament to raise money for prosthetics. And in April, Lambert and The Foundation even introduced the "Born 2 Run" craft beer in partnership with Whetstone Craft Beers in Brattleboro, VT. Proceeds from sales of the beer, which is also available in Massachusetts at the Berkshire Brewing Company in South Hadley, support the mission of providing specialized athletic prostheses to amputees.
Lambert's frequent training partner and co-representative of Born To Run at public events is fellow Paralympian Femita Ayanbeku - a 29-year-old alumnus of American International College in Springfield, MA and a Brockton High School graduate. She lost her right leg below the knee at age 11 after a car accident, and today is a member of The Born To Run Foundation Board. She will also be competing at the Tokyo games.
Both Lambert and Ayanbeku maintain an active and even intense level of involvement in the physical and emotional recovery of Foundation beneficiaries. The remarkable and courageous story of Amelia Dittmar-Maggs is one example. The 21-year-old student from Orono, ME survived a horrific accident when she hit a patch of ice while driving home for the holidays in December 2019. Conscious and fully aware of her severe leg and foot injuries, she pulled herself from the wreckage - the vehicle on its nose and impaled by a guardrail. She underwent surgery to remove her right leg below the knee, and began physical therapy three days later.
"My running blade serves as a reminder for me to keep on pushing. I had nearly lost both my feet in my accident and now, almost a year later, I have started running and training despite people's expectations," Dittmar-Maggs explained back in March - when The Foundation officially presented her with the prosthetic during an event at Ultimate Sports Academy in Manchester, NH. "Resources are quite limited in the amputee world so Noelle and Femita were some of the first amputees I have met. Their confidence, care and support were contagious from the second I met them. They are truly empowering and inspiring individuals. I am thankful every time I put on my blade and I hope one day I will be able to pay it forward."