Tricia D. Young dedicated her career to supporting entrepreneurs and microbusinesses. Now she is leading an effort to rescue an entire sector that is part of every Main Street economy.
By COSMO MACERO JR.
The personal beauty industry took a devastating hit from the COVID-19 pandemic, and the largely community-based beauty services sector may never be the same again.
Boston-based consultant and urban business expert Tricia D. Young is doing something about it.
A 2020 report from the consulting firm McKinsey & Company found that sales of beauty products in the global personal-care market initially plummeted - forcing retail store closures and product adjustments that focused on hand sanitizers and even cleaning agents. Recurring surges of infection, as Americans are experiencing now, are expected to extend the period of challenge for global beauty product retailers - which account for a $500 billion industry.
But it's the universe of beauty and personal services - very often owned, operated, and delivered at the community and even neighborhood level - where Young has trained the focus of her TLE Center for Urban Entrepreneurship.
This is the neighborhood nail salon; the hair salon and beauty parlor; the barber shop; the skin care specialist; the independent makeup artist; the massage therapist and reflexologist. It's one of the cornerstone little sectors of almost every Main Street micro-economy. The pandemic not only crushed these businesses like so many other small storefront operations, it exposed a business challenge that many of them face which presents a huge obstacle to their economic recovery.
Small beauty-service salons, storefronts and individual practitioners have commonly not had access to professionalized customer relationship management tools (CRM), proper accounting, bookkeeping and financial management services that allow for accurate business tracking and financial projections. As a result, according to Young, this entire category of business experienced tremendous obstacles in accessing PPE funding and other government-sponsored COVID-19 relief. Her response: the TLE Fitness for Good Campaign.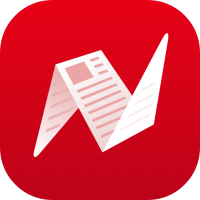 "We launched this to provide unrestricted funds for businesses in the personal care and beauty space. But we found they really needed support with digital optimization (CRM and business management) services ... to help them keep the doors open," says Young, who in 2017 founded the TLE Center for Urban Entrepreneurship as an extension of partnership programs between her consulting firm and the City of Boston. "This thing is turning out to be much bigger than expected."
Young, who earned her MBA from Babson College, has dedicated her career to making a big thing out of the microeconomy. She founded TLE Consulting in 2014 to provide premium-level business, marketing, and management consulting services to micro businesses, start-ups, and individual entrepreneurs. A collaborative relationship developed with Boston City Hall and the administration of former Mayor Marty Walsh, and in 2017 the CFUE was established. The Center's services include a "business exploration" program for young people and others considering a start-up or new venture; the TLE "pre-accelerator program" that offers an intense, 12-week dive into market research and developing a business-launch plan; and a "business development program" for existing small and micro businesses that have been up and running for several years but need support and guidance to achieve sustainability.
"We help Boston's young adults start and grow businesses of their own. We also provide access to critical resources to help them sustain their ventures," explains Young and the TLE CFUE in an overview of the Center's programming. "Our primary mission is to help local young adults learn more about the benefits of entrepreneurship and to provide support for those with a demonstrated interest in becoming the next generation of urban entrepreneurs."
The documented impact has been impressive, with more young Bostonians and people of color finding the path to running their own businesses as a strong career option:
Young says CFUE is also developing an online platform that will provide remote access to workshops and training on demand for entrepreneurs. She feels that is another resource that could help the hard-hit personal beauty sector, in addition to other businesses. While CFUE has grown steadily since 2017, the COVID-19 economic crisis represented the kind of event which underscores the critical need for a knowledge- and access-based micro business and entrepreneur safety net.
"Since COVID, demand has been high and we are rapidly growing to meet the demand in the micro business sector," explains Young. "These are the ones who have not been able to access (government) funding."
The Fitness for Good Campaign has already raised over $3,000 toward an initial goal of $10,000 to support the first 10 beauty and personal care businesses in what Young describes as a growing "TLE ecosystem." Supporters make a financial donation and - as a donor premium - receive fitness instruction, personal training and other related benefits from campaign participants in the personal fitness field. The primary form of support for businesses, Young explains, is funding the acquisition of or subscription to proper "digital tools" that enable fully professionalized business tracking and financial management.
The effort to rescue and stabilize the personal care and beauty services sector is focused in Greater Boston and on the North Shore - but has interest and participation from businesses in Brockton and as far west as Springfield. "We have 177 (beauty and personal care) businesses in our ecosystem," Young says. "I will go so far as to say that the fund is just to get people enough (support) to keep their doors open."

"These folks need a space to work in. Where all of their needs are under one roof." - Tricia D. Young - Founder of the TLE Center for Urban Entrepreneurship
But the longer term vision is much larger. In addition to financial management and business tracking systems, the other major hurdle for micro entrepreneurs in the beauty space is simply having an adequate and properly outfitted space to work and serve clients. Affordability of traditional storefronts is often prohibitive in just about any neighborhood for many start-up or single operators. And using home-based space like a spare room, basement or garage means other obstacles with permitting, customer confidence, and professionalism.
Young and the CFUE are currently doing feasibility and other early research work into a "shared studio" concept for multiple, perhaps many, beauty and personal care entrepreneurs. The idea is sort of a cross between a business incubator and a mall kiosk court - where massage, beauty and personal care services are typically booked almost exclusively from foot traffic. The Center would ideally develop a funding source to support the ongoing operation of such a collaborative studio - with shared benefits such as marketing, PR and financial management - under an economic model that works for micro businesses.
"These folks need a space to work in," Young says. "Where all of their needs are under one roof."