Home prices are still climbing in key markets across America, according to new data from the Seattle-based brokerage Redfin. But signs are starting to emerge of a "less hectic" housing market and a possible move toward more normalized conditions.
The median price of homes sold in July was up nearly 20 percent from the same period in 2020 - reaching a new all-time high of $385,600, according to a the latest report from Redfin (redfin.com).
That means 12 straight months of double digit price increases. But Redfin market experts say the brutally competitive conditions that have made life so hard for homebuyers may finally be easing.
"Home prices are still soaring at an astonishing rate," said Redfin Chief Economist Daryl Fairweather, in a press release about the company's latest data. "Now that we're a year out from the post-lockdown rebound, we can no longer explain away the enormous price growth by pointing to the pandemic's earliest impacts on the housing market. While this ongoing trend continues to fuel an already severe affordability crisis, the market is becoming somewhat less competitive for homebuyers."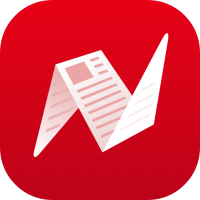 Fairweather said homes are no longer "flying off the market" with the same speed as in the spring. They also aren't surging as much above the listing price from bidding wars.
"Mortgage rates are remaining about as low as they've ever been, so buyers who lose out in a bidding war don't have to fear that they've missed their window to buy," he said. "As more homes are being listed, it may be worth waiting for the right home at the right price."
Further sign of at least a mildly changing market is that more homes on the market have lowered initial list prices as part of the sales strategy. In fact, the total share of homes with a reduced list price is now in excess of 5 percent, according to a separate Redfin analysis. In the red-hot housing market that still exists, Redfin suggests, if a new listing goes a week or more without an offer it means the home has been overpriced at the start.
"The housing market is less hectic than it was in early spring, but it's still far from typical. The move to a less imbalanced market is happening slowly," said Fairweather. "As we approach the beginning of back-to-school season, home prices typically cool, supply winds down, and homes take longer to sell. All that's happening, just very slowly. I don't think the housing market will return to a fully typical state anytime soon, but we are starting to trend in that direction."