You'll pay around $75,000 per month in mortgage payments for either of these luxury estates in North Hampton and Wolfeboro, NH.
Nobody's living free in these two luxury New Hampshire homes. But you could definitely die happy if you've got the fortune to buy one.
The two most expensive houses on the market now in New Hampshire are both pushing nearly $20 million for asking prices. That's a lot of house for the Granite State - or pretty much anywhere else. The Windham, NH-based Coldwell Banker Dinsmore Associates compiles a running database of the most expensive homes for sale across the state. Out of more than 50 properties that make the cut of asking at least $2.5 million, these two stand out above the rest of the pack by nearly $8 million.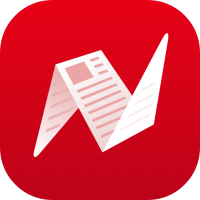 Topping the list is 4 Dancer's Image Lane in North Hampton, NH - more than 9,400 square feet of luxury living space and pristine landscaped grounds surrounded by nearly 60 acres. Built in 2001, this is a full-on estate property with six bedrooms and nine baths, a barn and a guest house, hot tub and sauna facilities, large-capacity equipment storage, horse stables, and a private boat dock.
Listed at $14,950,000 by Tate & Foss Sotheby's International, the property is billed as "one of the most distinguished historic estates in coastal New England." The entire listing covers five individual properties that make up what is referred to as "Runnymede."
"The property is sited to take advantage of its extraordinary location providing ocean views, river and marsh frontage and extensive conservation land," explains the background narrative from the MLS listing held by Tate & Foss Sotheby's. "The rambling property bestows equestrian, agricultural, farm, aquatic and rural opportunities, while providing private jet-access just 20 minutes away and easy access to Boston."
The stunning estate most certainly represents the very top of the New Hampshire market, and an extreme outlier for North Hampton. The median home sale price in that community is just a little less than $700,000, and the average property tax is $6,048. By comparison the $19,500,000 estate on Dancer's Image Lane has an annual property tax bill of $57,381.
The North Hampton estate and a second dream property in Wolfeboro are at the very summit of pricing for the housing market in New Hampshire. The next home that's even close is a 12,800 square foot home in Dover - priced at $11.8 million.
The Wolfeboro property - 144 Springfield Point Road - lists at $19,500,000 and includes 37 rooms, an elevator with access to all four levels of the house, a guest wing with two bedrooms plus an 8-bed bunk room for children. It also has private access to more than 800 feet of shoreline along Lake Winnipesaukee. That includes a three-bay boathouse with mahogany interior, a private beach and additional dock slips. But that's really just for starters:
"Considered NH's premier waterfront estate, 'Lakeside Manor' is the epitome of luxury, comfort and craftsmanship," explains the MLS listing from the Bean Group of Portsmouth, NH. "The 4-story curved staircase is a show piece, as is the commercial kitchen and 30' natural stone fireplace in the great room."
"If you could imagine a home built with seemingly unlimited resources, to make it a source of pride and respite like no other in the world, 'Lakeside Manor' is just such a place." - MLS listing for 144 Springfield Point Road - Wolfeboro, NH.
Other 5-star luxury features: an office suite, summer kitchen, sunroom, spa, sauna, and gym, a 15-seat theater room, a 900+ bottle wine and tasting room, a full bar with game room and a heated 6-car garage plus large-capacity storage suitable for an RV or heavy equipment.
As the listing boasts: "If you could imagine a home built with seemingly unlimited resources, to make it a source of pride and respite like no other in the world, 'Lakeside Manor' is just such a place."