The return of the Levitate Music & Arts Festival was headlined by the bluegrass star and guitar genius.
By COSMO MACERO JR.
Bluegrass sensation and guitar virtuoso Billy Strings is sprinkling a series of firsts, rare moments and big 'surprises' across the dates on his current United States tour.
His recent stop in Marshfield, MA to headline the Levitate Music & Arts Festival on August 8 featured a couple of them. Strings and his band - mandolinist Jarrod Walker, stand-up bassist Royal Masat, and banjoist Billy Failing - return to New England November 15, 16, and 17 for two shows at the State Theatre in Portland, ME and a third at the Boch Center Wang Theatre in Boston.
Their weekend set at Levitate was the 90-minute pinnacle of the popular festival's return to the Marshfield Fair Grounds. The 2020 edition of Levitate was canceled because of the COVID-19 pandemic.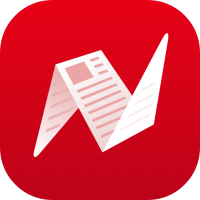 The Grammy-winning Strings will officially debut his next studio album - Renewal - at a launch party coinciding with two September shows in Buena Vista, CO. He gave an early performance in Marshfield of two cuts from the forthcoming album: opening the show with "Red Daisy" and "Firing Line." The quartet also covered the classic "Steam-Powered Aeroplane" from John Hartford - a selection that Strings has been known to perform live.
But it was Hartford's "Untangle Your Mind" that provided the big "never-before" Strings moment at Levitate - with the band performing it to an audience for the first time, according to the live-music media site and tour-information source JamBase.
The 28-year-old Strings is a musician and performer who definitely enjoys surprises and the artistic twists and turns of recording, touring, and collaborating with others.
"My head's on a swivel," Strings said recently in an interview with the Asbury Park Press. "Even I don't know what I'm going to do next."
Just this year alone Strings has joined Grateful Dead (and Dead & Company) drummer Bill Kreutzmann for a series of shows in both May and July. He has also played with bluegrass legends such as David Grisman and Del McCoury, roots music acts like The Marcus Kind Band and Widespread Panic, and another notable young bluegrass guitar talent Molly Tuttle - who like Strings has the ability to dazzle her audiences with incredibly fast, technical playing.
"I grew up listening to bluegrass and really, from the time I was born until the time I was about 11 or 12 it was almost like I didn't hear any other music," Strings told the Asbury Park Press in July. "I mean, my mom listened to Pearl Jam and I heard maybe a little bit of rock 'n' roll and (stuff), but for the most part coming up it was Doc Watson, Lester Flat and Earl Scruggs, Bill Monroe and the Bluegrass Boys, Larry Sparks, Jimmy Martin, stuff like that."
After departing Marshfield following the Levitate Festival's Sunday main-stage performances - which also featured dynamic, energetic sets from The Elovaters and Trevor Hall - Strings plays next on Tuesday, August 11 in Pittsburgh, PA and then his native state of Michigan in Wellston on August 13.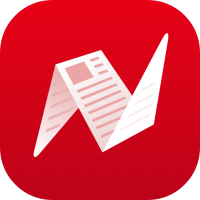 This is original content from NewsBreak's Creator Program. Join today to publish and share your own content.