A White River Junction auto dealership told potential customers their car purchases would benefit three area charities. Now the organizations are splitting more than $20,000 to help support their respective missions.
An auto dealership in White River Junction, VT got a big helping hand from its customers in raising a little over $20,000 for three local charities.
The Upper Valley Humane Society, Cover Home Repair and the Wise Center are splitting $20,100 in donated funds after a four-month campaign to raise money for the charities through every automobile sale at White River Subaru. Each organization received $6,700 to support its programming. A portion of the proceeds from each sale at the dealership between February 1 and May 31 was set aside for the local charity campaign.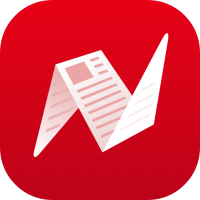 "The response from our customers has been remarkable, and they clearly share one of our core philosophies – which is the importance of supporting local communities," said Christopher Konolvalchik, co-owner and general manager of White River Subaru, in a press release announcing the donations. "We also treat our customers like family. And I'm happy to say that together this 'family' has made a real impact for these great organizations."
The Upper Valley Humane Society - based in Enfield, NH - provides animal shelter facilities and operates as a resource center for animal adoptions. It has provided close to 4,000 days of emergency pet boarding since 2015 and helped families and households adopt 3,400 animals. Cover Home Repair out of White River Junction recruits skilled volunteers and experienced homeowners to complete urgently needed repair projects for low-income homes in the greater Upper Valley. And the Wise Center, based in Lebanon, NH, provides a wide range of support services for people experiencing gender-based violence, domestic violence, and other crisis-level circumstances in their homes or with loved ones.
White River Subaru earlier this year unveiled its grand re-opening under new 100-percent local ownership through a partnership between Konovalchik and David Rosenberg – co-founder of the Ira Jack brand and one of the most experienced dealership owners in the industry.
"The great success of our grand re-opening promotion and the money it has created for these important mission-based charities is incredibly gratifying," said Rosenberg, White River Subaru's Dealer Principal and Co-Owner, in the company's press release. "Our customers are tremendously supportive of us, and together we can help support our communities."