Competition is fierce. Multiple buyers angling for an edge on every listing. The most popular communities desired by many families have nothing for less than $1.2 million.
Home prices in Massachusetts have hit the stratosphere - climbing by more than 25 percent since June 2020 and remaining at median prices well over $500,000 for single-family houses across the state.
The Warren Group compiles and publishes real estate industry transaction data for Massachusetts and Connecticut. Their most recent analysis, in June, found the median price of a single family home in Massachusetts was $555,000 - an increase of 26.1 percent over the same period in 2020. That's a staggering $115,000 more than what single-family homes cost - based on the median price - a year ago. It was also the second consecutive month in which the median home price exceeded $500,000.
What to expect now: A continued rise in prices - but slowing of overall sales - because of the low inventory of homes on the market.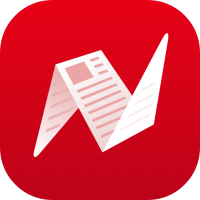 Bidding wars, waived contingencies, all-cash deals, and other hallmarks of a red-hot housing market continue to define the home-buying experience in the Bay State - especially in the most desired locations based on school districts, amenities, proximity to employment, and lifestyle options.
But those challenges plus the skyrocketing prices have yet to slow things down: Single-family home sales were at 6,959 in June - up 38.1 percent from June 2020. But The Warren Group says it is "disingenuous" to compare year-over-year data from 2020 to 2021 without acknowedging that the "significant disruption to the housing market caused by COVID-19 and the subsequent lockdown" has skewed those numbers.
"Let's look at where Massachusetts housing was at two years ago for a more accurate comparison. You might think that the most interesting data point is that statewide, the median price is up more than $115,000 on a two-year basis, but what I'm more interested in is that sales dipped almost 10 percent from May two years ago," said Timothy Warren, CEO of The Warren Group, in a press release on the June 2020 data report. "I've been saying for quite a while that it's only a matter of time before demand wouldn't be able to keep up with supply, and this could be the first time we have a concrete data point indicating it's coming to fruition. As inventory continues to dwindle, we'll continue to see declining sales and inflated prices in the coming months."
When few homes are on the market, competition among buyers drives prices up quickly. Homes in almost every region of Massachusetts are getting multiple offers as buyers desperately try to find an edge with how their offers are presented.
The hottest communities are seeing home prices reach unprecedented levels. In the Middlesex County town of Belmont, the median price of all homes (47) sold in the first six months of 2021 was $1.42 million - a 69 percent increase over the median price in the same period a year ago. The median price of a single-family home in Cambridge is now $1.9 million. In Cohasset it's $1.46 million. Dover is $1.57 million. Hingham - $1.2 million.