Boston-based writer suggests a third book is in the mix to accompany 2010's 'Under Current Conditions' and 2020's 'Under The Impression.'
By COSMO MACERO JR.
Kyle Darcy's first novel isn't just loosely based on his own life. It's more of a firm grip on the reality he lived for nine weeks in 1999.
The Massachusetts-based author grew up in Belfast, Northern Island - and the 2020 follow-up to his successful 2010 debut 'Under Current Conditions' rewinds the backstory behind his fictional self Martin Quinn to post World War II Ireland. 'Under The Impression' weaves a 50-year narrative involving German Nazis in search of revenge, drug cartels, and terrorists - finally making the connection to 1994-era Boston as it reveals itself to be Darcy's take on a prequel.
He emigrated to Boston in the 1980s after earning a degree in civil engineering, and found work abundant and easy to find as the city was embarking on a massive construction boom anchored by the engineering marvel of underground tunneling known as the Big Dig. Today he lives just a few miles outside the city in Stoughton, MA.
Darcy spent some time with me not long ago discussing his writing life and the genesis of his two published books on the OA On Air podcast. The comments he shares in this Q&A were excerpted, selected and abridged from that conversation.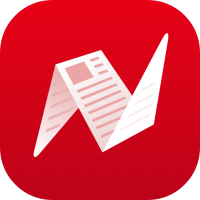 Long before you moved to Boston permanently you had developed a comfort with and eventually a love for the city as a teenager and young man.
You have to go back to the 1970s when I was in college in Belfast, Northern Ireland and I would come out on summer vacations to Boston. As a young teenager coming from Belfast in the grips of the troubles, to spend a few months here in the summer ... was just incredible.
So a series of remarkable and frightening experiences in your own life - after you moved to Massachusetts and had been working as a construction engineer - led to the creation of 'Under Current Conditions.' Yes? It led to the story. It really is the story.
Ten years into my time in the United States, I lived nine weeks in 1999 the likes of which I had never read a book to match what I had experienced, or seen in a movie. It included my friend getting killed in what we were told was just a sad acident. That turned out to be a murder. Unrelated to that I reached out for help to an attorney who turned out to be a kidnapper. Unrelated to those two stories - something incredible happened to me in those nine weeks. I felt morally obligated to tell the story. And it took quite a while. In order to do the story justice I decided to write it more as a fiction element story, so I wouldn't be tied to every single detail. The protaganist in the the first book (Under Current Conditions) is Martin Quinn.
There is a pretty different genesis for 'Under The Impression' than the very personal origins of 'Under Current Conditions.' You started the storytelling journey in 2010 by building out from the very real events that occurred to the character - Martin Quinn - that is based on yourself. Then you establish a narrative that ultimately sets the stage for that beginning more than 50 years earlier.
Because 'Under Current Conditions' was based on actual events, it started out really bland. It was really a series of insignificant events that all come together into something dramatic. The challenge of the first half of the book was trying to keep people invested in the book. No matter how good your book is at the end or the middle, if people don't get there you've wasted your time.
You can't unpublish something. You need to have respect for peoples' time. I find the biggest challenge in writing is not putting words on paper, it's actually taking them off. Every word in my books I feel has to fight for the right to stay in the page. - Boston-based author Kyle Darcy
At what point in the last 10 years did you say to yourself 'The next book is actually the prequel to this.' Or that 'my next project is not something completely different?'
I figured I had at least a trilogy because of what was going on. Growing up in Northern Ireland in the 70s and 80s it was really a dynamic place. During those times it played a real pivotal role in word politics and world news. Northern Ireland to me punched above its weight when it came to being involved in (important) stories. World War II was only 20 years removed. That's what drew me, when I came to do the prequel, to start in the waning days of World War II and bring it over a 50-year span to 1994.
Your readership is very loyal and engaged, and you've said they were eager and not shy to ask about a follow-up to your debut. Now you've mentioned a trilogy. They are going to be pretty excited ...
I try to make my books appeal to both men and women. The world is a smaller place than it was 20 or 30 years ago. The power of the internet has exposed peoples' work wonderfully. My biggest fanbase is in the Boston area. I cant' believe how loyal they are. And how patient they are. But people reach out from all over the world. I'm truly fortunate. You can't unpublish something. You need to have respect for peoples' time. I find the biggest challenge in writing is not putting words on paper, it's actually taking them off. Every word in my books I feel has to fight for the right to stay in the page.