The record July rainfall in Massachusetts means water quality at some beaches is iffy at best. You are likely swimming with sewage or other filth if you dive into the ocean a day or two after a major storm.
Shark scares are becoming old news in Massachusetts during the high summer beach season of July and August. But in this rain-soaked summer of 2021 the more likely danger is the water itself. The ocean off Bay State beaches from the South Shore to Cape Ann are at elevated risk levels for dangerous pathogens from overflowing sewage and animal waste washing off coastal land into the water.
Blame the repeated torrential downpours that have defined July so far. And when the sun comes back out - that's often when the risk is highest. Health officials have closed ocean beaches at various times this summer in Barnstable, Gloucester, Manchester-by-the-Sea, Rockport, and Winthrop. Swimming holes and beaches at inland waterways have also been impacted in Framingham, Natick and Wayland. And the City of Worcester closed two beaches this week because of unsafe levels of fecal basteria. The problem was directly attributed to severe rain storms.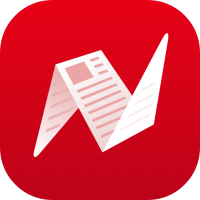 Heavy and prolonged rains can create so-called combined sewage overflows that send a mix of stormwater and raw sewage - including human feces and chemicals - into lakes, rivers, ponds and even the ocean if enough outflow pours into harbors and bays.
A widely-circulated report from Environmental Massachusetts released about 10 days ago found that nearly half of all beaches in Massachusetts had at least one "unsafe swimming" day in 2020 because of fecal bacteria.
But it's not a problem that by any stretch is confined to Massachusetts. The hazards of urban runoff into waterways can become present anywhere oceans and other bodies of water are in close proximity to dense populations, heavy visitor volume or urban areas.
Water sports enthusiasts are usually keenly aware of this threat, and avoid swimming, diving, or surfing immediately following major rain events, as this cautionary piece from Surfer Today advises:
When it rains, the urban runoff increases and sends untreated trash, human and animal waste, fertilizers, pesticides, plastics, oil, paint, and other pollutants into waterways such as rivers, streams, lakes, and creeks. Eventually, they will reach the ocean and contaminate the urban surf breaks located on the nearby beaches and river mouths. Because rainfall events generate significant surface water, the water pollution levels increase dramatically in a short period of time. Sewage that leaks from waterlogged sewer pipes will also contaminate the ocean, sooner or later, making it dangerous to enjoy what the sea has to offer. - SurferToday.com
Urban runoff and its impact on water quality is also a major problem in California - where standard advice suggests waiting three days after rain storm to spend time in the ocean.
In Massachusetts, good resources for staying aware of beach water quality include this site at Mass.Gov, and the Beachapedia.org database of state-by-state water quality reports.