O'Brien's newest title 'Uncomfortably Numb' is her most personal writing journey to date.
By COSMO MACERO JR.
Meredith O'Brien started her writing life as a child in Western Massachusetts - filling discarded spiral notebooks with little stories she created, and reading news from the old Springfield Morning Union and afternoon Daily News into a cassette recorder.
She's never stopped.
O'Brien is and has been a journalist, educator, mommy blogger, non-fiction writer, novelist, and - most recently - author of a deeply personal account of the most difficult challenge she has encountered in a writer's journey enriched by marriage, parenting, teaching, a couple of dogs and a fierce devotion to University of Massachusetts basketball.
Her first book, A Suburban Mom: Notes from the Asylum, was published in 2007 as a collection of parenting and humor columns she'd written throughout the early 2000s. O'Brien's 2013 novel, Mortified, dealt with the consequences of a parenting blogger revealing too much personal detail online.
In 2017, a long-form narrative journalism project that had been years in the making finally debuted when her book Mr. Clark's Big Band was published. O'Brien had shadowed a Massachusetts middle school band director during the 2012-2013 school year following the sudden death of a member of the school's jazz band. The title earned an Independent Book Publisher Award and was a finalist for a ForeWord INDIES award. 
In 2020, O'Brien's memoir Uncomfortably Numb was published. During an interview in 2012 with the school band director, she had experienced what she later would learn was her first symptom of multiple sclerosis. Two years later O'Brien was diagnosed while working on her MFA. As it happened she needed a thesis - and so the earliest drafts of the memoir were born.
For a busy writer (she's now working on another novel) and college educator, O'Brien is generous with her time and attention. She shared her experiences, perspectives, and lessons from all of the above in some very comprehensive Q & A responses:
Can you give a timetable of your writing career? I recall being really excited when your first title came out. And then it seems like a prolific amount of work followed pretty quickly thereafter.
I have been a freelance writer since I left the Boston Herald in the late 1990s. I've done freelance investigative work for The Center for Public Integrity, syndicated parenting columns for GateHouse News, weekly parenting and pop culture columns for websites, TV reviews for websites, and various op/eds here and there on journalism and politics. 
Over the course of a little over a decade, I taught a variety of courses for the UMass-Amherst Journalism Department (News Writing & Reporting, Opinion Writing, Ethics, Media Criticism, and Readings in Journalism). For two years, I was a temporary, full-time professor for the Framingham State University English Department where I taught freshman writing, Intro to Journalism, and created a new course, Writing for Online and Media. While at Framingham, I was also a faculty adviser to the weekly student newspaper. Since 2015, I have been teaching  for the Northeastern University Journalism Department, as well as serving as their writing coach. (I'm also on the Board of Directors for the student newspaper.) This past February, I was called in by the Bay Path University MFA in creative nonfiction program -- I got my MFA from there in 2017 -- to teach Intro to Narrative Medicine after a faculty member sustained a serious injury. I guess they liked me because they've asked me to teach a couple more courses with their MFA program.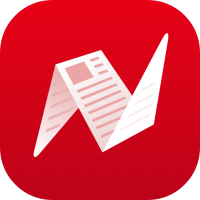 You have moved around book genres with what appears to be ease: very long form book-length journalism with Mr. Clark's Big Band; a 'Momoir" - so to speak - featuring wonderful anecdotes of parenting; Mortified - the novel; and of course your very personal story about dealing with multiple sclerosis. How hard has it been to toggle between those those styles and those genres?
I have always had a wide array of interests. I adore journalism -- the act of reporting and analyzing. I also adore the freedom I experience when I'm writing a novel. Some of my earliest writing back in high school was in the form of fictional short stories. When I initially entered UMass, I was an English major. I quickly switched over to Journalism and then added Political Science to the mix. 
As for toggling between the styles and genres, I absolutely love the variety of writing in different ways. With the memoir, I employed many of the skills I learned from my MFA classes, using medical memoirs as inspiration. With Mr. Clark's Big Band, I relied on some works of literary journalism that I read as a UMass student like Tracy Kidder's Among Schoolchildren and Buzz Bissinger's Friday Night Lights. (Both writers attended Writers Day events Maddie Blais used to organize.) But writing the memoir proved distinctly challenging because it was so personal. While I wrote a lot about Gen X parenting in my columns, it was always with a light touch, with a great deal of self-deprecation. It didn't feel as down to the bones as the memoir, not as intimate.
Let's get a little breakdown on Mortfied. Can you talk about the main characters and conflicts that readers will encounter?
In Mortified, the main character, Maggie Kelly, feels trapped. She has two small children and longs to leave the suburbs where she's an unhappy at-home mom. She wants to return to the workforce, wear real work clothes, and be surrounded by adults. She doesn't feel cut out for being an at-home parent where, it seems to her, that the local women who have kids of similar ages to hers, relish their mommy roles. Her husband is kind but blind to her angst as he's preoccupied with his own career. So Maggie turns to blogging because she thinks it's a safe outlet in which to vent her frustrations because she's writing anonymously. But once she consents to do an interview with a local newspaper about a very specific incident about which she had blogged, her family learns of her blog and there is hell to pay.
I see Maggie as an anti-hero of sorts. She's not the greatest mom. She's not the greatest wife. She's not very patient with her mother-in-law. She lacks the language, the power, and the courage to change her life. She felt powerless. When I was actively raising my children -- now ages 19, 22 and 22 -- there was a lot of pressure to be the "perfect" mom, to seem as though you cared about nothing but your children. At times, the pressure felt oppressive. Maggie's character reflects the rebellion that was being seen in the mommy blogs of the mid-2000s where many women were dismantling and actively challenging those images of maternal perfection with a raw honesty. Many books of that era -- Judith Warner's Perfect Madness: Motherhood in the Age of Anxiety, Stefanie Wilder-Taylor's Sippy Cups Are Not for Chardonnay, and Risa Green's Notes from the Underbelly -- echoed this anti-perfection sentiment.
When I was actively raising my children -- now ages 19, 22 and 22 -- there was a lot of pressure to be the "perfect" mom, to seem as though you cared about nothing but your children. At times, the pressure felt oppressive. - 'Mortfied' author Meredith O'Brien
What inspired you to become a writer? How much did your experiences at UMass and working on the Daily Collegian inspire and prepare you? What were your early career jobs? And how has your career and livelihood over the years mixed in with writing books?

I have always wanted to be a storyteller. The manner and style in which I told those stories has shifted throughout my life.
As a child, I used to find spiral notebooks in my house that my parents had abandoned and fill them with very short stories. I frequently took my mother's gray cassette recorder and read aloud news stories from the Springfield newspaper (for which I later wrote) in my best "reporter" voice. Sometimes, I'd get my neighbor Gina to pose as another reporter and ask my younger brother Sean to do the weather forecast. (He would sign off as Walter Cronkite.) As a teenager, I wrote short stories for fun and received tremendous encouragement after I won a writing competition at my high school.
By the end of high school and into my early semesters at UMass, I grew interested in politics, specifically the intersection of politics and journalism. By my second semester, I had changed my major to Journalism and became a columnist for the Collegian, writing largely about political issues. As I worked at the Collegian and took classes, I learned how to be a reporter and editor. The Collegian was instrumental in feeding my ambition to write about many different kinds of subjects, and to write about something that mattered. 
The day after I graduated from UMass, I started a job as a reporter at the Holyoke Transcript-Telegram. The pay stunk, but I adored the work. I loved being the one who learned things and told the world about them. A few years later, I went to the then-Union-News where I covered several different communities, including my hometown. But I became itchy to learn more about politics, to delve more deeply and gain some specialized insight, so in the mid-1990s, my husband Scott and I moved to Washington, D.C. so I could get a master's degree in Political Science at American University. During my time in D.C., I got a job as an investigative reporter with the nonpartisan, nonprofit journalism think tank, the Center for Public Integrity. I led a group of interns and writers in researching the top political donors -- and why they were the top donors -- to the major 1996 candidates for president. The result was the book, The Buying of the President, of which I was listed as a co-author. After graduating from American, I wrote a series of investigative reports for the Center, working there full-time.
Scott and I moved back to Massachusetts in the late 1990s with the intent of starting a family. However it took much longer than we anticipated (infertility issues) so I started teaching Journalism again at UMass-Amherst part-time. (I taught a couple of News Writing classes during my days at the Union-News.) Frustrated that the treatments weren't working, I decided to return to reporting, figuring if we had kids, we'd figure it out. Turns out, I learned I was pregnant with twins during my first week covering Boston City Hall for the Herald. I thought I'd be able to do the working full-time with kids thing until the twins were born four-and-a-half weeks early. My son was in the NICU for three weeks, my daughter for two. They were very small and fragile and, given how hard it was to get them, I couldn't leave them, so that launched the rest of my career as a part-time university faculty and work-from-home freelance writer. A writer-educator.
In the early years of parenting, I wrote about what was right in front of me: the insanity of raising twins and then their younger brother in an environment that was practically insistent that all mothers be helicopter parents who never said, "No," who always wore a smile, and who never lost her temper. If you weren't a helicopter parent, you were doing it wrong, or so the logic went. I completely disagreed with the prevailing parenting wisdom, and regularly wrote columns in the vein of Erma Bombeck, as well as other articles and features for parenting publications. Simultaneously, I was teaching Journalism courses at UMass-Amherst as well as writing articles about journalism for Quill, the Society of Professional Journalists' publication. Later, as blogs became a thing, I started writing blogs on my own, and became a contributing writer for several different sites.
This was the trend I'd follow for the bulk of my career, always keeping my hand in journalism and politics through teaching, as well as writing whatever had my attention and passion at the moment.
I would describe myself as a writer and educator.
Tell a little about your writing space. Is it a special corner of your home? An office? or are you very mobile?
I have a home office with a giant wooden desk that once sat in my grandfather's office at Ted's Auto Body Shop in Westfield, the company he ran with my grandmother. When my mother gave me his desk after he passed away, she told me I should write "the next great American novel" while sitting behind it. 
I have two old typewriters facing outward on the front of the desk. On the walls, there is artwork featuring typewriters, a framed movie poster of "Good Night, and Good Luck," several bumper stickers from the Newseum ("got news?" and "I love the smell of newsprint in the morning"), and a large, framed image of the cover of Mr. Clark's Big Band that my son, who was featured in the book under a pseudonym, gave me. The desk faces a glass door, outside of which my youngest son used to make funny faces and engage in mischief (wielding toilet plungers or other weird stuff) to distract me when I was conducting interviews. I mostly work in this office, but can be mobile, like when my husband and I go to our Cape house periodically.
I have a home office with a giant wooden desk that once sat in my grandfather's office at Ted's Auto Body Shop in Westfield, the company he ran with my grandmother. When my mother gave me his desk after he passed away, she told me I should write "the next great American novel" while sitting behind it. 
- Meredith O'Brien, author and educator.


Your memoir Uncomfortably Numb deals with the reality you faced being diagnosed with MS and how it impacted your life as a mother, as a professional and otherwise.  You are clearly a very strong person.  Did you accomplish what you wanted with that book as far as personal growth or coping? Awareness and demystifying for others, or anything else?
Writing that book proved to me that, regardless of the health challenges I may face, I can still succeed as a writer, a university instructor, a mother, and a wife. It's just different now. And different doesn't automatically mean bad, it's just not the same as it was before the MS. This was a tough thing to learn, especially when you're stubborn like me. For example, I learned I had to pace myself. I couldn't just consume a massive amount of caffeine and keep going, staying up late and working until the wee hours like I used to. As a writer, I learned how to churn out news stories in loud newsrooms in 30 minutes or less. As a reporter, I had to be able to multitask and move quickly. When working at home before MS, I used to be able to play talk radio or the news in the background when I wrote and graded papers. Having MS changed that. 
For the first two years after I was diagnosed, I spent a lot of time being angry, wasting precious, limited energy fighting the symptoms instead of working with them and respecting my physical limits. But by the time I finished the draft I submitted to Bay Path as my thesis in the spring of 2017, I realized that, even though my pace of work was different, the volume I could produce was different, and the way I could be a parent had changed, I was finally okay with how those things had changed. I made an uneasy peace with MS.
I hope that readers will embrace the book's concept of making an uneasy peace with something that is involuntarily foisted upon you. We all experienced this phenomenon on a massive scale in terms of how COVID changed how we lived and worked. None of us liked it, but we had to make due. That's analogous to coping with MS.