Home pricing data from Redfin suggests "declining importance of proximity to public transportation."
Demand is surging for homes in places across America where having an automobile is a must, according to new data from the real estate brokerage Redfin - representing a backslide of sorts from 'transit-oriented' housing where accsibility to public transportation has been a major selling point.
The new report from Seattle-based Redfin found that home prices during the COVID-19 global health crisis rose by 33 percent in so-called 'car-dependent areas.' At the same time, homes in neighborhoods where public transit accessibility is considered a major feature rose by just 16 percent. In both cases - median home sale pricess achieved record levels during the period studied by Redfin.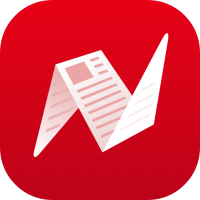 "Remote work has allowed many homebuyers to leave cities for far-flung suburbs. Those suburbs often lack public transit, so new residents drive more often," said Redfin Chief Economist Daryl Fairweather, in a Redfin press release announcing the findings. "Hopefully, a less frequent commute will mean fewer hours behind the wheel. But as offices reopen, we may see commuters who used to live in the city and use public transit spending more time driving and emitting more carbon. Governments need to plan for this new reality and start providing more green transit to areas outside of major cities."
Redfin concluded in its report and release that the data supports a cultural shift toward "the declining importance of proximity to public transportation." The brokerage's researchers studied MLS data and public records to analyze sale prices and reach their conclusions.
The report is also based on data from a data tool called Transit Score®, which "rates locations based on how convenient they are to public transportation," according to Redfin.
"A place is deemed 'transit accessible' if public transit is convenient for most trips, while 'car dependent' means there are only a few nearby public transportation options," Redfin explained in the company's press release. "Places with a score of 0-49 are considered 'car dependent,' while places with a score of 50-100 are considered 'transit accessible.'"
Redfin says "homes in car-dependent neighborhoods are more competitive than those in transit-accessible neighborhoods." Houses where automobiles are a necessity for ease of living sold above asking price far more often than transit-oriented homes: by a ratio of 56 percent to 36 percent.