New survey data from the Seattle-based real estate brokerage Redfin shows a "measurable difference in the homebuying experience" between Black and white Americans.
The Redfin 'Homeownership and Race Survey' found disparities are partly rooted in "greater financial and generational barriers" for Black homebuyers trying to compete in one of the hottest real estate markets in years. The survey polled more than 1,500 respondents in the first week of June - with 238 of those surveyed identifying themselves as Black and 499 identifying themselves as white, according to Redfin's report and a June 29 press release announcing the findings.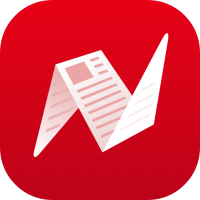 Critical findings and conclusions:
Black homebuyers in America may need more assets and income to become homeowners than white buyers. The survey found that 21 percent of Black homeowners earned $150,000 or more at the time they bought their first home. Only 11 percent of white homeowners reported that much in earnings when they made their first home purchase.
White homeowners may benefit disproportionately from "generational wealth" when in the homebuying market. The study showed whites were more likely than Black Americans to have parents and grandprents who were homeowners.
Black homebuyers may have to give up more financally than whites when purchasing a home. Of the white homeowners surveyed, 23 percent said they made "no financial sacrifices" to make their first home purchase. Only 14 percent of Black homeowners reported being fortunate in that way.
More Black homebuyers (30 percent) took a second job in order to afford their first home purchase than white buyers (22 percent).
Even very high incomes do not always overcome what the Redfin study found to be serious and in some cases inexplicable obstacles for Black homebuyers. Redfin's press release and other survey materials cited the case of Thomas Loving - a cybersecurity expert who encountered significant challenges while buying a home in Houston.
"I earn more than $400,000 a year, even without taking my spouse's income into account, and I was in a position where I had to jump through hoops to prove that I could afford even a starter home. It was outrageous," Loving said during a Redfin-sponsored symposium called The Black Experience. "Black homebuyers are the exception, not the standard, and people often assume we can't afford to buy a home even when we have successful careers and earn high incomes."
A crucial finding: Of they white homeowners surveyed a total of 58 percent were able to buy their first home on less than $50,000 in annual income. But just 34 percent of Black homeowner earned that little at the time of their first home purchase.
Redfin said "these findings suggest the financial standard for becoming a homeowner is higher for Black people than white people, making it more difficult for Black Americans to buy homes." The homeownership racial gap is wide in America: 73.8 percent of white Americans owned their home in the first quarter of 2021. Just 45.1 percent of Black Americans did, Redfin reported.
"Homeownership is closely tied to the American ideal of freedom, and specifically financial freedom," said Redfin Chief Economist Daryl Fairweather, in the company's press release. "The fact that Black buyers report earning more money and making more financial sacrifices to enter the homeowner class is one example of how difficult it is for Black people in this country to achieve the American dream."