Orlando, Miami, and Tampa, Florida are three of the top-five fastest-growing destination cities for freelancers and skilled independent workers to locate, according to an analysis by the online freelance platform Fiverr and the consulting firm Rockbridge Associates.
The Freelance Economic Impact Report found that Nashville, Tennessee and Austin, Texas round out the top five cities for "skilled independents" - a segment of the workforce that continues to grow and generate massive economic activity.
The analysis by Fiverr and Rockbridge Associates - the fourth such partnership between the two orgainzations - found that skilled freelancers or independent workers represented $234 billion in revenue in 2020. It is based on analysis of over 20 million tax returns from annually compiled Non-Employer U.S. Census Bureau statistics.
"It's clear that Florida is increasingly becoming one of the top places to live and work in the country, no matter what kind of work you do," said Brent Messenger, Fiverr's vice president of public policy and community, as quoted on the survey findings by the Tampa Tribune.
Messenger told the Tribune that Florida's favorable tax structure, with no personal income tax, is a significant attraction to the Sunshine State in addition to climate and lifestyle. He also indicated that "as Florida's population has grown since 2013, so has its population of skilled independent workers. According to the study, that segment of the workforce grew by 32.8 percent in Orlando, 32 percent in Miami and 29 percent in Tampa."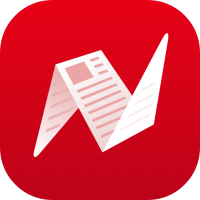 "Warm weather markets are heating up for skilled independent workers," the study's research partners said in a press release announcing the findings. Phoenix, AZ, San Diego, CA and Riverside, CA all made gains in revenue and population growth among freelancers.
While climate, sunshine and quality of life were a factor in the fastest growth among cities attracting the freelance workforce - the bi-coastal economic power centers of Los Angeles and New York City continued to be the top markets for creative independent workers, the analysis shows. The two cities combined represented just under $11 billion in revenue for creative professionals during the pandemic year 2020.
"Skilled freelancers are highly satisfied with their independent work, more so than the traditionally employed, contributing to their optimism for the future and grit through the adverse economic conditions of last year," said Hilary Ross-Rojas, Research Director at Rockbridge Associates.
According to the Fiverr-Rockbridge Freelance Economic Impact Report, the 30 fastest-growing cities based in popularity and revenue among skilled gig workers are: Orlando, FL; Nashville, TN; Miami, FL; Austin, TX; Tampa, FL; Las Vegas, NV; Charlotte, NC; Dallas, TX; Portland, OR; Houston, TX; Riverside, CA; Phoenix, AZ; Denver, CO; Atlanta, GA; Los Angeles, CA; San Diego, CA; Seattle, WA; New York, NY; Sacramento, CA; Washington, D.C; Philadelphia, PA; Baltimore, MD; St. Louis, MO; Pittsburgh, PA; Boston, MA; San Francisco, CA; Detroit, MI; Chicago, IL; San Jose, CA; Minneapolis, MN