A new report says gender diversity at many companies worldwide continues to be challenged even as the global economy has made strides in making the path to top corporate leadership positions more accessible for women in business.
The study - A Global Imperative: Gender Equality in the C-Suite - was a collaboration between YPO, Financial Times and the United Nations Women HeForShe initiative. The research is based on surveys conducted in March with 2,079 YPO member chief executives from 106 countries.
According to the study and a press release announcing the findings, fundamental recommendations for improving gender diversity and "creating a more equitble path forward" in corporate environments include:
Conducting formal bias training
Making the recruiting of women a company priority
Supporting flexible work options
The latter recommendation could be supported or enhanced by a massive shift or adjustment in workplace flexibility brought about by the global COVID-19 pandemic. But the research findings position flexibility in work options and hours as a measure specific to supporting more gender equity in the business world.
Among the key findings:
Overall, 57% of global business leader respondents reported that their companies are somewhat or significantly more gender diverse than five years ago.
The path to the top (C suite positions) for women takes an average of two years longer than for men.
Female chief executives reported that 43% of their senior management is female versus 26% at male-run businesses.
Female chief executives face additional challenges and burdens such as being considered "likable" in order to succeed. Male CEOs reported experiencing little of the same challenges.
Only a tiny fraction of male leaders surveyed ( 2 %) reported that they felt "cultural expectations related to gender" in their professional life. In contrast, 47 % of women said they experienced those expectations.
Seventy-three percent of female respondents compared to 42% of male respondents took leave or sacrificed career advancement because of family needs.
YPO is made up of more than 30,000 chief executives in 142 countries.
Follow me to see more articles like this.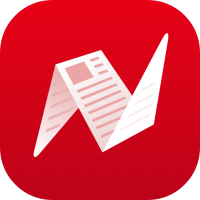 ...