A treasure hunter and amateur archaeologist from Utah will need to stay in his home for six months as punishment for unearthing a historic gravesite in Yellowstone National Park.
Rodrick Dow Craythorn, 52, of Syracuse, Utah, was ordered to serve six months of home detention and two years of probation by U.S. District Judge Scott Skavdahl in Cheyenne, Wyoming. Craythorn must also pay $31,566 in restitution after admitting he dug 17 holes and damaged at least one grave at the Fort Yellowstone Army Cemetery.
His pursuit of the riches was among many such efforts by thousands of people over more than a decade across four states tied to a cache of gold and valuable coins stashed by a New Mexico antiques dealer.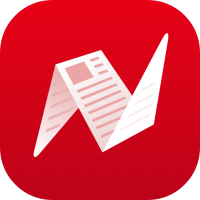 From approximately 1888 to 1957 as many as 58 U.S. Army Soldiers, civilian employees and family members were buried at the site, according to records and information from the USGenWeb Archives - a digitial library of public records used for genealogical research. The cemetery is also listed on the National Register of Historic Places. Between 1888 and 1918, the U.S. Army stationed soldiers on guard duty at Yellowstone.
National Park Service image -

This graveyard was the site of 57 or 58 burials, from 1888 to 1957. They are U.S. Army soldiers and members of their families and civilian employees of the U.S. Army and members of their families. Twenty of the graves were moved to the Little Bighorn Battlefield near Crow Agency, Montana, on July 4-5, 1917. - USGenWeb Archives

According to a report from the Associated Press, the graveyard was apparently believed by Craythorn to be the possible location of a famous hidden treasure. That was the likely motivation for Craythorn's illegal dig, which he conducted in late 2019 and early 2020. He pleaded guilty in January to illegally excavating or trafficking in archaeological resources and to damaging federal property.
Craythorn was reportedly seeking a treasure chest containing coins, gold and other valuables that a New Mexico art and antiquities dealer had stashed in the Rocky Mountain backcountry. The bounty was estimated to be worth at least $1 million and had attracted thousands of searchers over the years - several of whom died during their treasure hunts in areas of Colorado, Montana, New Mexico and Wyoming.