INNOVATORS IN OUR COMMUNITIES
By Cosmo Macero Jr.
Belmont, MA - A local Belmont woman is positioning her company to be an early leader among providers of software and support services for employer management of workforce health in the age of COVID-19.
Katherine Kuzmeskas launched Tamarin Health in 2017 to help caregivers establish patient-support networks. But when the coronavirus pandemic struck U.S. soil in early 2020, she recognized quickly that its impact would reverberate across the entire economy and into every corner of the American workplace experience.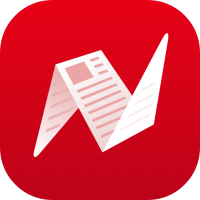 The company's proprietary Gather Safely workplace health and safety management platform combines a set of tools designed to track employee health status and ensure safe interaction with customers and clients. The subscription-based service also brings all the necessary resources for individual COVID-19 best-practices and management in-house - so employees don't have to source testing kits, PPE and other personal health necessities on their own.
Tamarin Health CEO Katherine Kuzmeskas -
"Tamarin provides everything leaders need to create a safe environment, including a HIPAA and Human Resources compliant software platform, a nationwide nursing network, and testing that ranges from PCR to Antigen," said Kuzmeskas. "Implementing Covid protocols is expensive and time consuming. Using our healthcare and public health background, we source the best tools at the lowest cost, and make it easy for leaders to access these tools."
Kuzmeskas is a former hospital administrator at Yale New Haven Health in Connecticut. She has also spent periods of her career working with gravely under-resourced communities along the Texas-Mexico border - providing her a depth of perspectives on health-care from populations in vastly different economic categories.
Tamarin Health - based in Brighton, MA - offers a package of resources that includes:
A COVID-specialized health care service network - A curated network of Covid Service Providers from nurses to COVID-19 Compliance Officers for establishing robust workplace protocols.
Hassle-free testing - Self-administered on-site or at-home PCR testing that requires no clinicians to administer.
The Gather Safely management platform - Compliant with HIPPA as well as the Children's Online Privacy Protection Act (COPPA) and Family Educational Rights and Privacy Act (FERPA). The software platform manages symptoms, test results, vaccine management and related information for employees in any workplace from a small organization up to a large multi-site enterprise.
"It's a one-stop shop for COVID-19 resources," said Erin Lubien, a consultant working with Tamarain Health on marketplace outreach and also a company spokesperson. She first met Kuzmeskas through her work with the Belmont Helps community support network and the EmpowerU Consulting Group - which Lubien started with Belmont Helps founder Amy Cohen Kirsch.
Lubien says best practices have evolved around sharing certain public health information when it comes to ensuring that employees in a workplace are safe. She notes that employees routinely share personal data and information with their employers for a variety of administrative, but necessary, reasons. The Gather Safely platform is designed to ensure that data remains secure while allowing employers the ability to manage workplace health and safety.
"Sharing private health information outside of your medical provider loosens in a time of pandemic," said Lubien. "Tamarin's Gather Safely® cloud-based software platform protects and secures your personal health information while allowing you to share your Covid status with those deemed responsible to safeguard other important information like your social security number and family information."
Tamarin offers subscription-based engagements for services as limited as developing a company-wide testing program, to complete management of COVID-19 resources at a small- to mid-sized business, and finally the same comprehensive services for large enterprises with hundreds or more employees.