The sustainability-focused luxury travel company, Wild Nectar Immersive Travel Collection, has officially launched this fall.
Each curated travel trip by Wild Nectar Collection offers a custom Eco Score. The Eco Scores are evaluated on over 10 categories that include carbon emissions and offsets, betterment of the local community, conservation, energy source and efficiency.
Sustainability awards have also been added to each trip page to highlight the trip operators' achievement in taking unique steps to increase their impact on the planet. Each curated trip is led by sustainability and travel experts with over 16 years of travel planning experience that make sustainable luxury travel possible.
"Travel is a privilege and I've long felt the industry wasn't doing enough to monitor the carbon footprint of an activity that is an honor to experience," said Joy Martinello, founder and CEO, Wild Nectar Collection. "So I asked myself, what if a travel sales and marketing company, a third party who was not a travel operator, could keep a close eye on what travel operators were doing, could offer Eco Scores that represent the travel operators' sustainability efforts and could provide clients with the most immersive, wind-in-your-hair travel experiences all at the same time? Could a company who understands what kind of deeply affecting, exciting adventures travelers want, plus the desire for different levels of luxury, also be a force for promoting sustainability? That's what my team and I have set out to do."
Wild Nectar Collection plans to give 2% of all profits to girls' education across the globe. The goal is to offer young girls and women from the travel destinations visited sponsored scholarships. Another 1% of all profits will go towards ocean conservation.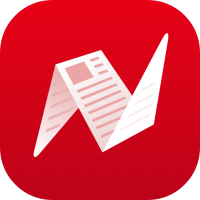 This is original content from NewsBreak's Creator Program. Join today to publish and share your own content.