Epilepsy impacts the lives of approximately 50 million people worldwide.
At the National Society of Genetic Counselors 40th Annual Conference Invitae, a leading medical genetics company, presented research demonstrating new genetic findings.
These genetic findings informed clinical management changes that led to improved seizure control and outcomes in the majority of epilepsy patients with actionable findings.
Invitae Corporate mission is to bring comprehensive genetic information into mainstream medicine to improve healthcare. This study supports growing evidence that medical genetic testing can reduce healthcare cost and improve health outcomes as well as the importance of genetic testing for all people with epilepsy.
"Epilepsy impacts the lives of approximately 50 million people worldwide and our findings further demonstrate the value of genetic testing to drive precision treatment decisions for these patients," said lead study author, Dee McKnight, PhD, FACMG. "These results build on the growing evidence that genetic testing at the first presentation with epilepsy can be a key part of an accurate diagnosis and can play an important role in its initial treatment and ongoing management, improving health outcomes and reducing healthcare costs."
Most notably the research from Invitae found positive patient outcomes that included reduction or complete resolution of seizures that were reported in 75 percent of patients after treatment changes. These treatment changes included antiseizure medication adjustments. There were also signs of improvements in behavior, development, academics and movement issues.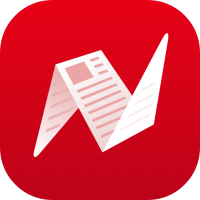 This is original content from NewsBreak's Creator Program. Join today to publish and share your own content.