In celebration of National Comic Book Day NASA released its first digital interactive graphic novel. The comic book is called "First Woman: NASA's Promise for Humanity." It portrays the fictional story of Callie Rodriguez, the first woman to explore the Moon.
The First Woman comic book is 40-pages and highlights NASA technologies. Also, readers can interact with the story through augmented reality elements, including NASA's Orion spacecraft, videos, games and challenges to earn collector badges.
"The story of Callie captures how passion, dedication, and perseverance allow us to turn our dreams into reality," said NASA Deputy Administrator Pam Melroy. "Callie, much like myself, grew her skills, seized learning opportunities, and overcame challenges to become a NASA astronaut. Her diversity is reflected in our own astronaut corps today – it's important we can see ourselves as the explorers among the stars."
Although the newly released digital graphic novel is fictional, NASA has plans to land the first woman and first person of color on the Moon as part of the Artemis missions. With the release of NASA's graphic novel NASA aims to inspire the next generation of explorers—the Artemis Generation.
NASA has detailed plans of completing the Artemis missions using innovative technologies to explore more of the lunar surface, establishing the first long-term presence on the Moon, and using the collected information to send the first astronauts to Mars.
While still maintaining American leadership in space exploration NASA intends to build a global alliance and for the exploration of deep space to benefit all.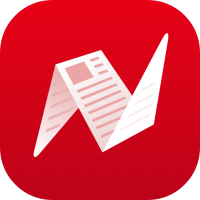 This is original content from NewsBreak's Creator Program. Join today to publish and share your own content.