NameCoach, a software platform that integrates with Salesforce and Microsoft Office to embed accurate name pronunciations, partnered with ResearchScape to conduct a nationwide study.
After surveying 1,060 U.S. consumers, the survey revealed that 74% of workers said they faced struggles with name pronunciation at work.
44% of the survey participants said they had their names mispronounced at a job interview. With 59% of Hispanics, the most impacted group, having their name mispronounced during an interview.
Name mispronunciation goes beyond just the interview process with 41% of survey respondents saying they had their name mispronounced during a customer meeting. And 13% of people who responded didn't call on someone in a meeting out of fear they would mispronounce their name.
And this doesn't just impact those that have their name mispronounced. 10% of survey respondents admitted to ruining a big sales opportunity when they mispronounced a prospect's name.
"In spite of all the investment in diversity and inclusion, in subtle but impactful ways, we can still make people feel like an 'other," said Dr. Praveen Shanbhag, Founder, and CEO of NameCoach. "Companies have an opportunity to eliminate a common cause of alienation by employing tools that set a foundation of inclusion with correct name mispronunciation. Getting someone's name right should not be optional."
Other shocking results from the survey revealed 22% of people didn't introduce someone because they didn't know how to say their name. Sadly, 16% of survey respondents said they didn't talk to a coworker out of fear of not knowing how to say their name.
When asked how they felt when someone mispronounced their name, sentimentality varies by ethnicity.
19% of Asians felt alienated, while 23% felt self-conscious.
25% of non-whites felt discriminated against.
21% of Hispanics felt unimportant.
50% of Whites, on the other hand, said they don't care.
People living in the Northeast felt most discriminated against vs. any other region in the country.
To fix these issues and identity problems at work, 28% of respondents said they would like pronunciation tools integrated into workplace tools like Slack and Zoom. With 26% saying they would like to be trained by employers on correct name pronunciation.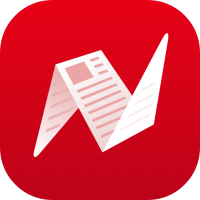 This is original content from NewsBreak's Creator Program. Join today to publish and share your own content.