The Koi Nation, one of California's federally recognized Native American tribes, announced today that they selected 68-acres in Sonoma County to re-establish their tribal land base.
With this land the Koi Nation filed plans to build a casino and resort on the site, as this exercises their sovereign rights under federal law.
These plans provide a foundation for economic development that will sustain the Koi Nation's independence.
"The Koi Nation has had to struggle harder than almost any other Tribe in California to re-establish our sovereignty," said Darin Beltran, Tribal Chairman. "Despite this treatment, however, we have endured. It is time to exercise our rights as a federally recognized Tribe to have our own land and to control our own destiny."
The Shiloh Resort & Casino will be built at 222 E. Shiloh Road on this property site that is around 10 miles away from the Koi Nation's historic lands within California's Pomo territory.
The tribal land re-establishment gives rights to the Koi Nation from negotiated treaty rights going as far back as the 1850s.
The Shiloh Resort & Casino will include:
2,500 Class III gaming machine facility
200-room hotel
6 restaurants and food service areas
a meeting center
a spa
This facility will also be energy-efficient and respectful of the environment in honoring the Koi Nation's respect for the land.
The Shiloh Resort & Casino is also a non-smoking zone to respect the health of everyone, including the workers.
"With this land and the Shiloh Resort & Casino, we are taking long overdue steps to preserve our cultural and historic integrity and secure a brighter future for coming generations," Beltran said. "At the same time, our success will also benefit the communities in the region where our people have lived for thousands of years. We are confident the community will support us as we seek to restore our independence and exercise our rights as Native Americans."
Follow me to see more articles like this.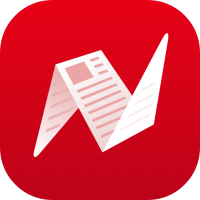 ...
This is original content from NewsBreak's Creator Program. Join today to publish and share your own content.