Ah summer time- a time of sun, heat, and freedom. For kids, anyways. Newport, NH has a number of activities for kids, but the drawback is they cost money. Some cost quite a bit. That means there are many kids with nothing to do this summer other than sit around and sweat until their parents have the time (and let's be honest, the energy), to take them to a local swimming hole (of which there are few).
As a mother of an active special needs boy, I went on the hunt for free, fun, welcoming activities that he could participate in this summer. While not all of the activities I found are quite right for a hyperactive 5-year-old with Autism and ADHD, there were a number of free (or low cost) activities I am excited to share with other parents in the Newport area.
Richards Free Library
Richards Free Library, 58 N. Main St, Newport, NH, has announced in their June 2021 newsletter that they have returned to normal (pre-COVID) hours, and that their Children's Department has quite a few activities in store for kids this summer-best of all, they're all free!
Here is a list of activities to look forward to in July! All activities requiring prior registration will be marked with an asterisk (*). All activities are hyperlinked to the corresponding activity page on the Richards Free Library website. You can call Richards Free Library 603-863-3430 ext 102 if you have questions or need help registering.
Storytime on the Green: Every Friday at 4 o'clock, take your chair or blanket to the Newport Farmer's Market (click link for details). Open to all!
Tales in the Tent: Family Storytime every Wednesday at 11:00am. Open to all!
Tye-Dye Party* Tuesday, July 6th, 1:00pm
Shrinky-Dinks Keychains* Thursday, July 8th, 2:00pm (for children aged 10+)
"Tail" Tales: Writing Workshop for Writers of All Ages* Tuesday, July 13th, 1:00-3:00pm
Outdoor I-Spy Thursday, July 15th, 1:00pm. The library grounds will be turned into an I-Spy book! Starting at 1:00pm you can get the list of 'things' to find from the library! Everything will be left where it's put over the weekend, so you have plenty of time to find them all!
Build a Mouse or Fairy House* Wednesday, July 21st, 1:00pm
Frozen T-Shirt Challenge* Tuesday, July 27th, 2:00pm
NH State Parks Pass
Call Richards Free Library (603-863-3430) to arrange for a FREE day pass to any one of the 60+ NH State Parks! The pass entitles the borrower admission to most day-use parks for two adults and up to four dependents. This means FREE swimming, hiking, or exploring one of New Hampshire's beautiful state parks for an entire day! You do have to plan accordingly, so it's recommended that you check with the state park of your choice before hand to make sure the day you want to visit will be open and available. Thanks to this pass I was able to take my son to Lake Sunapee beach last year!
Keeping Kids Occupied
While our children celebrate the prospect of a fun and fancy free summer, it's a lot of pressure on us parents to meet their expectations. The child in us yearns to be in the sun just as much as they do, but when money is tight, it severely limits the activities available. I will be on the look-out for more free activities, and if you're from the Newport, NH area, and know of something free (or low cost), don't hesitate to let me know!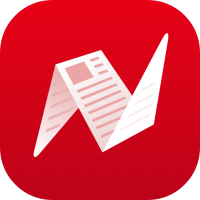 This is original content from NewsBreak's Creator Program. Join today to publish and share your own content.