Do you have poor credit? Have you been turned down for a job? You may think these two things are not related, but they actually are. Your credit report and the state of your personal finances can have a huge impact on your employability.
1. Bad Credit History Preventing You From Getting the Job?
As part of the routine background check performed during the hiring process, many companies also pull a credit report for prospective employees. While having a subpar credit score alone will likely not prevent you from landing the job, it can flag you as a risky hire.
Bankruptcy, excessive debt, and late payments can make you seem like an untrustworthy individual, especially if the role involves handling sensitive information, trade secrets, security data, etc.
If other candidates are equally qualified, you could find yourself passed over for the job in favor of a candidate who is better at managing their personal finances.
In certain job fields, such as jobs in the banking and finance world, subpar credit will directly impact your employability. If you are trying to get a job as, say, a financial advisor, a firm will be unlikely to hire you if you have an awful credit history.
If you can't manage your own finances, how can you help others manage theirs?
A subpar credit report can also directly affect your ability to get a job in law enforcement, government, high-end retail, and more.
2. A Low Credit Score Giving You Trouble With Relocating?
Even if you make it through the HR hiring process and land your dream job, or perhaps just the job you need to pay your bills, you may hit roadblocks if this new job is out of town. In order to relocate, you'll either need to rent or purchase a new place to live. Your subpar credit will make this expensive (higher interest rates and deposits) or completely impossible (denied loan, refused utilities, etc.).
Committed to taking the new job anyway? Guess you'll have to crash on a friend's couch for the foreseeable future.
3. Passed Over for A Promotion Because of Poorly Managed Finances?
If you've been at your job for a few years already, you may think you're set and that your credit won't have much of an impact, but that bad credit could come back to bite you in the butt when it comes to promotion time.
If a promotion requires you to relocate to a different office, you will likely run into the same relocation problems discussed above. Your company may also opt to re-run a background and credit check, especially if the new higher-level position involves the handling of money or security clearance.
Even if you had stellar credit when you were hired and only recently acquired, say unpaid medical debts, you may find that these credit problems result in you being passed over for that sweet promotion with a corner office.
4. Fired for Debt Collections Calls?
When your poor credit is the result of debt and late payments, you may find yourself spending an inordinate amount of time fielding collections calls. If these collectors get ahold of your work number, beware. Their constant calls will likely annoy your coworkers, bosses, and receptionists.
Aside from this being a potential factor in your next performance review, if your company has policies against excessive phone use, these collection calls could result in disciplinary action and even land you in the unemployment line, which likely won't help the state of your finances nor your credit score.
Fix Your Finances, Fix Your Credit
As many as 1 in 7 individuals with poor credit say their credit history has cost them a job. These aren't people who are blaming their lack of employability on credit; no, they have specifically been told by their prospective employers that they were not hired because of poor credit.
If you currently have bad credit and you haven't done anything to fix it, then hopefully, you have a stable well-paying job, because if you find yourself in the unemployment line, you'll likely be fighting an uphill battle to prove you are more than just your credit report.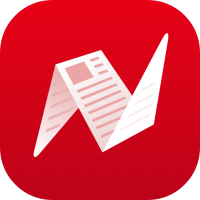 This is original content from NewsBreak's Creator Program. Join today to publish and share your own content.