Searching for your dream home doesn't cost anything, right? Wrong.
When house hunting, you know you are embarking on an expensive endeavor. The costs of owning and maintaining a home; all the little nickel and dime fees you will encounter when making the purchase. But the actual process for finding the perfect home that's free, right?
No, it's not.
While cheaper than the costs associated with purchasing and maintaining a home, there are several sneaky little costs that accompany your search for your forever home.
I recently embarked on my own house-hunting adventure. There were a lot of long days and sleepless nights, and in the end, I never even had a chance to sign on the dotted line. And what's worse is my short few weeks of house hunting ended up taking a bigger financial toll than I ever expected.
Increased Transportation Costs
While looking at a house is free, getting there is often not. Unless you have a real estate agent willing to drive you to and from all house showings, then any transportation costs will come out of your pocket.
When looking at houses, there were roughly three of four areas my family was interested in. These areas were not necessarily next to each other. We might view a few houses in one spot and then drive across town to view some more.
And while some days we were touring 4 houses, on others we might tour 8+. We did this multiple days in a row. All of the back and forth driving definitely ate into my gas tank.
Since I work from home, a tank of gas usually lasts me nearly a month. But with traveling to all of these houses, I was filling up my tank once or twice a week. Thanks to all the mileage, my next oil change occurred a lot sooner as well.
Another hit to transportation costs was tolls. I live in a major metropolitan area that has multiple tollways. I generally try to avoid them when driving around town, but this wasn't always an option during the house hunt.
I was often following the realtor, so whatever route she took, I took. Aside from that, choosing the tollways was often a matter of making up time. There were many instances where we only had 20 minutes to get to the next scheduled showing. Taking the tollway would get us there in 15 minutes. Trying to avoid the tollway would often double or triple our drive time.
It was a "dammed if you do, dammed if you don't" kind of scenario.
Could we have scheduled showings further apart to account for a lengthier drive time? Yes. But then our house hunting would have taken longer each night, and/or we would have gotten to view fewer houses.
Considering the experience I had, here are some ways you can try to reduce these transportation costs:
Avoid tollways (schedule your time appropriately)
Narrow the area of your house viewings
Limit the number of your house viewings
Schedule house viewings as a part of your daily commute/errands
Food-Related Expenses
Aside from maybe a free chocolate or similar snack, you are not going to find food at the houses you are viewing. And after an afternoon spent house hunting, the last you'll want to do when you get home is cook.
This was the case with my family, at least. We would start viewing houses at 5:30 pm and would often go till 8 pm. We would drag our feet through the doorway at home around 8:30 pm. After a quick disappointing search for leftovers, one or the other of us would wind up surfing through UberEats options.
Most of our house hunting nights resulted in takeout or stopping to eat at a restaurant on the way home. After three or four nights, the cost of this really starts to add up.
And dinner wasn't the only food-related cost to hit my wallet. There were also the mid-hunt snacks and beverages.
I live in the south, and house hunting in the summer can often be unpleasant. Going in, I didn't realize that some houses would choose to have the plumbing and AC shut off! Being hot and sticky in a stuffy house does not really incline me to buy said house, just saying.
After several unairconditioned houses in a row, I'd be sweaty, overheated, and oh so thirsty. There was at least once where we stopped at a 7-Eleven for Slurpees. And at that moment, that cherry Slurpee was the best thing I ever tasted.
Of course, simply walking into the gas station resulted in the purchase of additional snacks and beverages. In fact, any stop at a gas station, even if it was just for gas or to use the restroom, usually resulted in additional purchases.
Now we probably could have planned ahead and brought water and snacks with us, but honestly, most days, I was doing good just to have the baby, and all of his stuff packed up and ready to go on time.
In hindsight, here are some things we could have done differently to help reduce these costs.
Carry a cooler with water and other beverages
Bring snacks from home
Eat a meal before going out and viewing houses
Utilize leftovers and crockpot meals
Assume the houses won't have plumbing or AC/heat turned on and plan accordingly
Time Equals Money
Considering that in the end, I didn't end up even purchasing a house, it's hard not to feel like the time I spent house hunting was completely wasted. All those weeknights and weekends, I lost to viewing disappointing houses. All the daytime hours I lost scouring through listings. Not to mention the time spent researching house buying tips and talking to bankers.
Ugh, what a waste.
I did learn a lot. The preapproval process was a lot smoother than I anticipated. And I learned that trying to buy a house during a seller's market is absolutely insane. But all that helpful knowledge came at a cost—my time.
The cost of time spent can be kind of hard to pin down. The idea is, what could you have done with that time instead? This is going to vary from person to person. In my case, there were two measurable areas that impacted me financially: the grocery bill and my freelance career.
To keep grocery costs down, I voraciously hunt for the best deals. Clipping coupons, shopping each store's sales, uploading receipts to rebate apps, etc. This takes time but is usually worth it dollars saved.
But during my house hunting adventure, all my spare time went to first researching and then viewing houses. This meant I had little to no time to bargain hunt. I also had very little time to do the actual shopping. And, I was often too exhausted or scatter-brained to bother uploading my receipts when I got home. I spent between $20 and $100 more each shopping trip because of this.
The lack of free time also meant that I was able to spend little if any time on growing my freelance career. I had zero time to search for and pitch new clients. Would I have landed any new clients if I had the time? Maybe, maybe not. I'll never know.
I also had zero time to do any actual writing. So no Medium articles for two whole months, and this was right as they started issuing bonuses. Would I have gotten a bonus? Who knows? But my monthly reads and earnings definitely took a big hit. Work on my blog and my portfolio also halted. While the financial cost of this is hard to measure, it did have a significant impact on the timeline of my goal in going completely freelance.
Looking back at all of the time I invested in house-hunting, there are a few things I wish I had done differently.
Accomplish important tasks and goals before spending any time house hunting
Set a limit on time spent researching homes and house buying
Reduce the number of houses to view
Be strict with what days/hours to devote to the house search
Other House Search Budget Killers
Transportation, food, and time were the most significant financial impacts I experienced during my house hunt, but they aren't the only ones to watch out for. Here is a shortlist of some other potential hidden costs to the house-hunting process.
Other People's Time — house hunting doesn't just use up your time; it also impacts your realtor, banker, and the other members of your family. A long drug out house search could result in a realtor or banker unwilling to accept your calls or a stressed-out family that is at each other's throats.
Options Fees — this is money (usually $100) that you pay upfront to allow yourself a period of time (usually 7 days) where you can back out of the deal without consequence. But do this for several houses in a row, and that $100 a pop can add up really quickly.
Credit Score — another concern with a drawn-out house hunt is the potential impact on your credit score. Shopping your credit around to a bunch of banks over the course of many months (or years) could start to negatively impact your score. This has the potential to increase the interest rate you receive on your home loan.
Stress — house hunting and purchasing is a stressful endeavor. While stress usually has the biggest impact on your mental and physical health, it can also impact you financially by making you less productive at your job and/or side hustle.
Hasty Decisions — the more time you spend house hunting, the more stress you are under, and the desire to just get the whole process over with can become overwhelming. But making hasty decisions such as offering too much for the house, waiving inspections, or taking out the wrong kind of loan can really bite you in the butt, financially speaking.
Childcare — if you have small children, it can be a pain to take them house shopping with you. Between the gear and potential tantrums, it can be easier to just hire a babysitter. And for older children, after-school commitments may necessitate a babysitter or throwing gas money at a friend/family member. These childcare costs can add up quickly.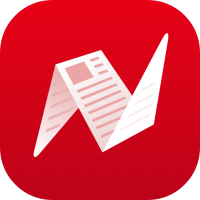 This is original content from NewsBreak's Creator Program. Join today to publish and share your own content.