I am a huge fan of tacos. I love tacos. Every Tuesday is Taco Tuesday at my house.
Usually, I make my own tacos. Every week the tacos might be a little different, but they are always tasty.
Sometimes though, I can't make tacos. Perhaps I have run out of limes, or avocados, or something else vital in the taco-making process. And in other instances, I may have just run out of time. I.E. it's 8:30 pm and I need my taco fix but I have zero energy left to cook. It is times like these that I break out the phone and look for tasty tacos near me.
On a recent Taco Tuesday, I decided to give the Rusty Taco on Inwood Road in Dallas a try. Now, this wasn't my first experience with Rusty Taco, I have previously eaten at other Rusty Taco locations.
The first-ever Rusty Taco I ate at was a bit disappointing. The tacos were bland, and that particular location closed after only a year, so I chalked up the experience to a bad franchisee.
I gave Rusty Taco a second chance in Fort Worth (the location close to TCU). This time the tacos were delicious. I never knew Rusty Taco had so many different tacos to choose from. Everything about the experience was thoroughly enjoyable. Even watching the drunk college kid get kicked out.
So when I made the choice to Uber Eats some tacos from Rusty Taco on Inwood, I had high hopes. They were soon dashed.
The taco I was most excited about was the Spicy Fried Chicken. It was the first taco I eagerly unwrapped. I also made the choice to order it Stacked and Loaded.
The first thing I noticed was that this taco was messy. But I kind of expected it to be. That first bite was lackluster. The crispy tortilla shell that was part of the Stacked and Loaded option was most definitely not crispy. I wondered if maybe this was the guacamole's fault, so I kept eating.
A few more bites in and I decided that this spicy chicken taco was most definitely not spicy. The spice level was like that of a southwest mayo. Taco Bell's mild sauce is spicier.
Disappointed, I moved on to the namesake, the Rusty. I was excited when I found achiote pork on the menu. This is one of my favorite kinds of tacos to make at home.
Just opening the taco, I could tell it was not going to go well. The meat was super dry, with bits of rock-hard pork sticking out the ends of the taco. The taste wasn't any better. It was chewy, bland, and dry. I really had to force myself to finish this one. This taco felt like an insult to achiote pork.
Next up, I tried the Brisket, Egg, and Cheese taco. I like mixing it up by throwing a breakfast taco in there every now and then. My first bite was mostly egg, but that was fine. When I reached the brisket my second bite in, I wished I could go back to just the egg. It tasted horrible. It had an off flavor that was reminiscent of fish. Beef should never taste like fish. I gave up on this one halfway through and threw the rest in the trash.
I ordered a fourth taco, a steak fajita, but after the disappointment of the first three coupled with a stomachache from the fishy tasting brisket taco, I couldn't find the courage to go for a round four. This taco went to the fridge and got thrown away a few days later as I never could convince myself to give it a try.
Tacos like the ones I got from this Rusty Taco give tacos everywhere a bad name. Perhaps it was just an off night for them. But if this is what they are offering up on a Taco Tuesday, I'd hate to see the quality of the product they are producing on other days.
So if you are looking for good tacos in Dallas, my advice would be to skip the Rusty Taco on Inwood.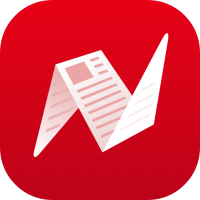 This is original content from NewsBreak's Creator Program. Join today to publish and share your own content.