With the Covid outbreak last year, many casinos had to shutter their doors for several months at a time, and when they reopened, things had changed.
Gone were the days of crowded buffets, packed concerts, celebratory high-fives, and hugs when you hit the big one. Instead, social distancing became the new norm. Restaurants now feature limited seating, concerts are only just now beginning to come back, and even drink stations are no longer self-serve. But there is one change that many casinos have made or are experimenting with, that has largely gone unnoticed; banning smoking.
The Reason for Limiting Smoking
During an era where wearing masks has become the norm, smoking in the casino is waning. In order to take a puff, a casino patron needs to pull down their mask. This constant putting on and taking off of a mask severely limits the protection it offers to the wearer and those who come in close contact with them.
Another downside to smoking that perhaps casino management is looking at is the fact that by virtue of lighting and puffing on that cigarette, smokers are repeated touching their face. If they are sick, this increases the likelihood of them spreading germs. If they are not sick, this increases the chance of them catching a virus.
The third consideration to smoking and mask-wearing is the overall air quality. Many laws have been passed throughout the years to protect non-smokers from second-hand smoke exposure. While casinos have long been a safe haven for smokers to puff away indoors unhindered, non-smoking guests have always had the option to relocate away from the smoker.
But wearing a mask can now means that you never truly get away from second-hand smoke. Many individuals are wearing homemade masks made out of whatever material they have on hand. Just a few minutes spent sitting next to someone actively smoking, can make your mask reak of smoke. So that mask that is meant to protect casino patrons from catching germs, is now a vector for constantly exposing them to second-hand smoke.
Because of these, and likely other reasons, some casinos have chosen to go completely smoke-free, or to expand their smoke-free offerings.
How Choctaw Durant has changed
Choctaw Durant is not yet a smoke-free casino. But they do seem to be putting hard limitations on where casino patrons can and cannot smoke.
Their south casino with 1700+ machines is entirely smoke free. All of their table games, including the poker room and the tables in the new expansion are smoke free. In fact Chocataw has implemented a smoke free table policy at all of their casinos as well a as a smoke-free policy at all of their travel plaza casinos.
All of Choctaw Durant's 1000+ plus hotel rooms are non-smoking as well. And the District has always been a smoke free zone.
In a recent trip I took to Chocataw Durant, the only area where I witnessed anyone light up was in the north casino. There was no one smoking at any of the bars I visited, nor did I see anyone light up in their recent expansion.
While Choctaw seems to be holding out some areas for smokers, it seems that a growing portion of the casino and hotel are going smoke free.
And even in the areas where smoking is allowed, there just didn't seem to be that many people lighting up.
Are Smoke-Free Casinos the Future?
Other casinos that have reopened have chosen to go completely smoke free, including the Park MGM in Las Vegas, the El Dorado in Shreveport, LA, the Aguacaliente casinos in California, and many more. For a full list, check out the Breathe Easy website.
Whether or not the Choctaw Durant casino, and other casinos in Okalahoma will go fully smoke-free in the future remains to be seen. Only time will tell how people, and their pocketbooks, respond to these policies.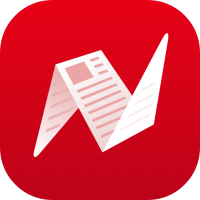 This is original content from NewsBreak's Creator Program. Join today to publish and share your own content.