You pinched pennies, stuck to your budget, and finally paid off your car loan. There's no better feeling than the freedom that comes with knowing that you now own that vehicle free and clear; the title in your hand smelling like fresh ink.
As the exhilaration starts to wear off you sit down at your computer to check your credit report and ensure your previous loan now shows paid off.
Congratulations, it does show paid off, but your credit score just dropped by 53 points!
Wait, what? Why?
While it may seem like you are being punished for positive financial behaviors, there are several reasons why achieving a debt payoff milestone like this often results in a decrease in your credit score.
Debt Owed - 30% of Your Credit Score
Let's say you took out that car loan 6 years ago with a financed total of $20k. The biggest initial impact to your score in the weeks post-payoff will be the result of fewer available credit lines. Paying off the loan closes the loan account resulting in a decrease in the number of credit lines you have available. The lesser the number of credit lines you have, the bigger the impact to your score.
If you were close to paying off this loan, then your reported balance was likely low. If the other credit accounts you have open all have much higher balances, then the closure of this account will now make it seem that you are maintaining high balances on all of your accounts.
This impacts the Amounts Owed portion of your score (also referred to as Credit Utilization) with makes up 30% of your score. So a negative impact here will definitely drop your credit score.
Credit Mix - 10% of Your Credit Score
Another important factor in your credit score that can be impacted by paying off this loan is your account mix or types of available credit. This factor makes up about 10% of your score and comes into play if the number of open accounts you have is limited.
Let's say you have 3 credit cards which are considered revolving debt, and 1 car loan which is considered installment loan debt. By paying off your loan, this leaves you with only revolving debt. This is not good for this portion of your credit score.
For reference, the example mix of 3 revolving accounts and 1 installment account is actually considered the ideal mix by the credit experts.
How Can You Increase Your Credit Score?
Now, before you get too down in the dumps about your credit score or worse, consider abandoning your plans for paying off debt, know that not all hope is lost. In many cases, the initial dip to your credit score, even though it may be 50+ points, is temporary.
The most important impact to your credit score at 35% is on-time payments followed by 30% for credit utilization. So, as long as you continue paying your bills on time and keep your utilization low, your credit score will continue to maintain/increase.
And thankfully the positive payment history and account length from your closed loan will remain on your credit report for 10 years. So even when closed, an account can still help improve your credit score.
If you paid off the debt in anticipation of taking out a new credit line, and you are now worried about the negative impact to your credit score, here are a few tips/tricks you can try out to give your score a boost.
Roll Your Payments
If your score is suffering because you paid off the only low-balance-reporting account that you had open, the easiest fix is to roll those debt payments into the next debt. I.E. if you paid off your car loan, take that payment money and add it to your student loan payments.
Not only do you pay down debt faster this way, you'll also increase your credit score.
Open A New Credit Account
Generally, opening a new account is bad for your credit, but if the closed account was your one and only installment loan, you'll want to eventually replace it if you wish to see your credit score significantly rise.
That doesn't mean go out and buy something expensive, a small installment loan will do. For instance, instead of paying upfront for that new dishwasher you need, consider opening a credit line to pay it off over time.
Or, you could look into opening a credit builder loan.
Give Your Score a Boost
If you need just a small boost, there are services out there, like Experian Boost, that can help you increase your credit score.
The way these services work is that they take a look at your monthly expenses and find services and utilities that you routinely pay for but don't report to the credit bureaus. For instance your gas or streaming services.
They then add this positive account history to your credit reports in the hopes that your credit score will increase.
Practice Patience
Really, the best way to increase your credit score is simply to continue managing your finances superbly.
Making on-time payments, letting your account age, and waiting for negative remarks to fall off your credit all take time. And time is your best friend when it comes to building a great credit score.
And try not to stress out.
While paying off debt has the potential to negatively impact your credit score, it should never be used as a reason to not work towards paying down debt. Your creditworthiness is about so much more than just your credit score and in the long term actively managing your debt will have a greater impact on your financial future.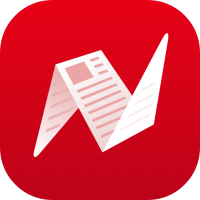 This is original content from NewsBreak's Creator Program. Join today to publish and share your own content.