Are the stimulus funds the only thing keeping your finances afloat?
What happened to rainy day funds, emergency savings, or even the old tried and true stuffing cash under your mattress?
It is a little talked about fact when it comes to the COVID-related stimulus payments, but we really shouldn't have needed or depended on them.
Why?
Because it is recommended that all Americans have enough cash stashed away to pay all household bills for a minimum of 3 months of financial hardship.
How Much Money Do You Have Saved?
COVID-19 first hit the US shores in late January of 2020 with the first shelter in place orders being issued in urban areas starting mid-March. So mid to late March is when most of the currently 20+ million Americans began losing their jobs.
The first round of stimulus checks, which admittedly took a while to make it to everyone, started being deposited in people's checking accounts on April 13th.
This means we endured a total of 4 weeks of potential financial hardship from the start of the COVID-19 shutdown to the first stimulus payment, far less than the 12 weeks of financial hardship we are all recommended to have enough savings to cover.
Pre-Covid Estimates
Prior to the COVID-19 crisis, it is estimated that nearly 30% of Americans did not have savings of any kind. Of the 70% that did have savings, 1 in 4 admitted that the savings they did have wasn't enough.
That leaves around 50% of the US population estimating that they had enough money in their savings to cover at least 3 months of financial hardship; while the other half of the US population would be in a financial bind.
While these numbers are not ideal, they still do not reflect what actually happened when millions of people suddenly lost their income.
Post-Covid Reality
The unemployment rate in the summer of 2020 hovered around 14%, or 20+ million people unemployed.
Despite the decently high rate of Americans that continued to be employed, almost immediately after the stimulus checks first went out, a WalletHub survey showed that 84% of those surveyed needed a second round of stimulus funds with 43% earmarking the money for rent/mortgage payments.
Eighty-four percent!
Clearly, the number of households that actually had sufficient savings to last at least 3 months of hardship was far less than even 50%. Even after two more stimulus payments, and the economy opening back up, many Americans found themselves struggling to regain their pre-Covid footing, financially speaking.
Why Were We So Far Off in Our Estimates?
So what went so wrong, how did we go from the pre-Covid number of 70% having at least some money in savings to 84% needing extra stimulus funds in just a few short months?
The likely culprit is the household budget, or lack thereof. If you don't have an accurate accounting of how much money you spend every month, then it makes it that much harder to estimate if you have enough in savings. For instance, $5k in emergency savings sounds like a lot, but in actuality, the average American household spends that much in 1 month!
Even those who have a budget and routinely put money into their savings may not have an accurate accounting of how much they need to endure hardship.
Circumstances change all the time, and household budgets need to be constantly revised not just to accommodate major life changes like buying a house or having children, but also smaller changes like an increase in car insurance premiums, or dietary changes that increase your grocery costs.
How to Correctly Build Emergency Savings
So how do we avoid dependency on stimulus funds in the future? By prioritizing our savings.
Step 1 - Create an Accurate Budget
Create an accurate budget to know how much your household spends each month. This means recording every single penny you spend, not just the major household bills.
If, after you've completed step one and compared your budget to your monthly income, you may find the results disappointing. Perhaps you are barely covering your expenses, with only a dollar or two left in your account at the end of the month.
While this may seem discouraging, it is actually a very good thing to know. Once you have an accurate picture of your finances, you can then begin taking steps to better your financial situation and build your emergency savings.
Step 2 - Set a Savings Goal
Use that monthly budget number to determine how much you need to put into savings.
How many months' worth of savings each household needs to have will vary.
While the recommendation is at least 3 months, it may need to be more if someone in the household owns a business or works in an industry that often sees long periods of slowdown and layoffs. 6 months or more in savings might end up being your household's goal.
Saving money can be hard, but it doesn't have to be. Most banks these days offer automatic ACH transfers, allowing you to set a value to contribute to your savings each week or month and then letting the bank take care of the rest.
Step 3 - Cut Unnecessary Expenses to Lower Your Budget and Increase Savings
Cutting expenses can also help you build savings faster, and there is no better time than now to take a hard look at your bills.
Insurance companies are offering incentives to switch, mortgage refinancing rates are at an all-time low, even credit cards are offering increased cash back and waived fees.
Taking advantage of these offers and incentives could free up enough cash in your budget to make serious headway towards your savings goal.
Prevent Financial Hardship
Let's take this COVID-19 tragedy and view it as a lesson in personal financial management. From this point forwards, let's all start saving more now so that when the next big economic crisis hits, we are not dependent on stimulus money that may or may not ever come.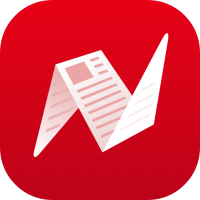 This is original content from NewsBreak's Creator Program. Join today to publish and share your own content.