The state of Dallas's mask mandate seems constantly up in the air what with the fight between Jenkins and Abbott. There are many stores around Dallas that are still requiring patrons to wear masks before they enter. I recently stayed at a Residence Inn in Addison for instance that required masks to be worn at check-in and when in common areas. But just as many businesses have rolled back their mask requirements. Some only require their own employees to wear masks. And others don't have a single mask in sight.
But how does the mask versus no mask policies apply to Uber drivers and passengers? Right now, Uber is requiring both their drivers and passengers to wear a mask. If a passenger refuses to wear a mask, their pickup can be refused. And if a driver is not wearing a mask, they can be reported.
In practice, however, the enforcement of this policy differs from driver to driver, and passenger to passenger. I currently wear a mask during my Uber rides, though admittedly when I hop in sometimes I am still trying to affix the thing to my face. And while all of my drivers have worn a mask, not all of them have kept them properly in place for the whole ride. While I am okay with that, others may not be.
I've also had drivers, even ones who were strictly following the mask requirement themselves, offer me the option of taking off my mask. I wonder how Uber would view that? If both the driver and the passenger agree to be maskless and the state has a mask-free policy, how much could Uber interfere?
This unpredictable nature of mask wearing for Uber drivers and Uber passengers will likely continue in Dallas, at least until the city can decide what it can, and wants to do about masks.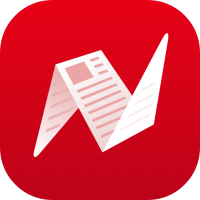 This is original content from NewsBreak's Creator Program. Join today to publish and share your own content.