How I try to be less busy and spend more time together as a family. (Sometimes you just have to watch the birds instead of fixing their cage.)
It took me a while to reevaluate my busy parenting syndrome, and it turns out, I'm not alone.
I recently read a statistic that stuck: Working mothers are 28 percent more likely to experience burnout than fathers.
Twenty-eight percent is quite a number, and I get it.
As a freelance writer with two young sons, I feel as if I'm juggling plates.
Like any busy parent, my to-do list is intense. "Proof this magazine. Education article due Monday. Land the interview by Friday." Mix in "feed the dog, pack lunches, buy more milk, pediatrician appointment on Thursday…"
and the room starts spinning…
Parents are busy, and worst, our society emphasizes busyness as a status symbol for success.
I've known this since I was a young child, and because of this, I have always been a busy bee who rocks productivity to its core.
In high school, I was a tri-varsity athlete, on three travel teams, a National Honor Society member, Writer's Forum member, class president, in the newspaper club, the list goes on.
Looking back, it was plain ludicrous.
Still, when I became a mom; I jumped on the busy bandwagon.
At first, I taught English full time, joined every mommy group I could find, and attended playdates like a social nutcase.
On top of that, I became our household's CEO (although I wasn't entirely aware of this "promotion" at the time.)
After a few years of running myself into the ground, I quit teaching to freelance; one of the best decisions for my family and me — Note: I admire teachers beyond belief!
I slowed down the rat race, but soon the rat race picked up again.
A new client here. Another magazine there. The piles grew. And grew. And grew.
I know you wonder what the heck birds have to do with any of this, but bear with me.
It took a pandemic and a midlife crisis epiphany to conclude that my busyness and quest for perfection were once again killing my joy.
It took me a while to understand that how many articles I wrote each month was not a symbol of my self-worth.
It took me a long time to realize that people-pleasing, especially people-pleasing unkind people was unhealthy, and I deserved better.
It took me a while to understand that right and wrong are not always binary, and oftentimes, going with our gut is all we have.
It took me a while to realize that my feelings are valid regardless of what others think about them.
It took me a while to understand that taking risks results in imperfections, but we can't avoid them to avoid failure.
It took me a while to understand that it's more beneficial to lean into stress, rather than zig-zag around it.
It took me a while to accept that I will screw up, but I owe it to myself to show up with my authentic head held up high regardless.
It took me a while to not freak out about the impending writing deadlines, the critical-natured team member, the five appointments that needed to be scheduled or confirmed, the toys on the floor….
It took me a while to breathe and lean into it all.
As Brene Brown wisely states, "When we stop taking the edge off, and those sharp edges come back into our lives, we begin to witness how leaning into the discomfort of vulnerability teaches us how to live with joy, gratitude, and grace."
In short, it took me a while to ignore the laundry list echoing through my head of all that needs to be done and realize it was much more important to sit with my beautiful young sons, their smiles beaming, and watch the birds.
To mute all the to-dos for a while and identify a woodpecker, a cardinal, a morning dove.
To leave the dishes, ignore the editor's call, momentarily forget the due dates, and just be wholeheartedly me.
Yes, this morning, I had so much work to do, but I watched the birds with my sons instead.
It took me a while, but I now realize that was the most successful part of my day.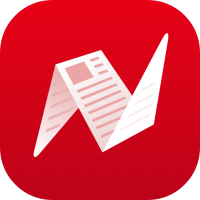 This is original content from NewsBreak's Creator Program. Join today to publish and share your own content.