Marine Corps Veteran, Rose Barnes of Ocala, FL, worked as an armorer for Homeland Security Solutions before starting her Ocala biz: Ruthless Wax, which sells food-inspired candles.
I'm a proud owner of a watermelon Ruthless Wax candle, and it is hands down my favorite candle I possess! Arriving in a decadent golden box, and complete with a Book of Ruth quote and candle instructions inside, this sweet-scented candle actually makes me want to have guests over.
But perhaps the "coolest" thing about this candle is the story behind it. I had a chance to check in with Ruthless Wax owner, Rose Barnes, Ocala's uber-talented candle lady and community advocate.
Read NewsBreak's Q and A with Rose below:
Q. How did Ruthless Wax come to be, and how did it get its name?
A. Ruthless Wax is based on the Book of Ruth, based on teaching loyalty and unconditional love for one another. I watched a video of Dr. Mae Ford (First Lady) giving a sermon on it, and the name stuck with me.
When my son was born in 2009, I knew I wanted to be around for him, so that is the moment I decided to do something that would allow me to be with my children.
Q. I see that you offer products for events. What are your favorite events to do and why?
A. We enjoy doing large events, such as weddings and birthday parties. We love to see hundreds the candles on the tables, the displays, and the look on the customers' faces when they see custom items for their event.
Q. What is your top-selling product, and why?
A. Our top-selling product is our Watermelon Candle. This Candle smells just like candy and makes your mouth water. It is a top seller no matter where we go!
Q. Who are your most popular clients?
A. Our most popular clients would have to be brides!
Q. Is Ruthless Wax involved in any community causes? If so, please describe.
A. We are currently planning a monthly community walk. And in this walk, we are going to go to communities that have been hit with unfortunate circumstances, and we are going to provide relief such as hygiene bags, food, snacks, even sample products from other companies in the community that could help them (housing resources, etc.)
Q. What are your hobbies outside of the biz?
A. I have no hobbies outside of this company right now. My dream is for this company to be known around the world, so I don't have any time for hobbies at the moment.
Q. Do you have a fun or inspirational story about your biz you'd like to share?
A. Everyone thinks because the company is named Ruthless Wax that my name is Ruth. And obviously, it's not. So I just kind of get a kick out of how many people call me Ruth; it's funny.
Q. How does Ruthless Wax differ from other local foodie businesses?
A. Ruthless Wax differs from all the other candle companies because we pay close attention to detail, and of course, our candle creations can be food. So we're not just stuck in one niche.
Q. Can you tell us a little about your family?
A. My brother (deceased), sister, and I were adopted by Billie and Willie Barnes of Ocala in 1997. My biological mother died in 2019; that was so devastating because we were building a relationship, and then she was gone in less than a year. She and my mother Willie motivated me to never stop chasing my dreams.
Q. What's your favorite thing about what you do?
A. The fact that I can be creative all day long, every day, and literally do whatever I want is ABSOLUTELY my favorite thing about what I do!
Q. What are your hopes for Ruthless Wax's future?
A. I want this company to grow. But I don't want it to grow into a huge corporation. That would take away from the hand-poured, handmade touch of the company.
When people receive our products, I want them to know that someone stood there and put their candles together by hand and with care. I want them to know that it wasn't just put together by a huge machine.
And I want people to drive hundreds to thousands of miles to the store to see what Ruthless Wax is all about.
Q. What do you like to do outside of your business?
A. I like to spend time with my kids and my family. But, because I'm so busy all the time, I'd like to make sure that I can give them special quality time and have fun adventures.
Q. If you could sum up Ruthless Wax in one word. What would that word be?
A. Anointed.
Q. How/Where can our readers find you?
A. They can shop online at Ruthlesswaxmelts.etsy.com, Facebook, and Instagram.
Every Saturday, we are at the Ocala Downtown Market in Ocala Florida. We are also at the Daytona Beach Flea Market on Sundays.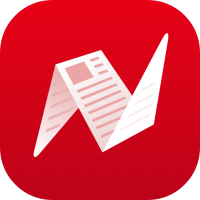 This is original content from NewsBreak's Creator Program. Join today to publish and share your own content.