Seeking fun Ocala places to get you and your kiddos through the school week? From drive-thru eats to local pet stores, these 5 Ocala spaces give parents and kids a well-needed boost!
It's the beginning of Ocala's 2021/2022 school year, so first of all, thank you to all of the outstanding Ocala educators who continue to teach our children during such unprecedented times!
I'm writing this article on a Monday, so we're kicking off another busy, okay CRAZY week.
But thanks to previous explorations and word of mouth, I've found incredible Ocala spaces for kids that make my life easier. Check 'em out below!
5 Kid-Friendly Ocala Spaces to Get Parents Through the School Week
1. The Brick City Adventure Park
Conveniently located by the Cornerstone School and St. John Lutheran School, the Brick City Adventure Park provides quality fun for kids in Ocala.
My nuggets LOVE the massive climbing structure, resembling an obstacle you'd see on Ninja Warrior. It's decked out with cargo nets, bridges, climbing ropes, and more.
The Brick City Adventure Park also features a track, perfect for decompressing and walking a few laps after school.
After, we're all ready to tackle the night!
2. The drive-thru Subway on 484
Parents handle dinnertime in different ways. Believe me; I get it! Maybe you home cook every meal from scratch, maybe wings make it to the table nightly, or maybe you prefer a combo of eating in and out.
Our family tries to prepare meals four days a week during the school week and grab a bite at the drive-thru Subway on 484 every Thursday.
Since my son tells the intercom, "No mayonnaise please," repeatedly, we're legends, LOL!
Anyhow, I never even knew drive-thru Subways existed until I found this one on our route home.
I look forward to our Thursday Subway nights since I don't have to worry about dinner or leave my cozy minivan.
Plus, the employees are always patient with our large order and "No mayonnaise" reminding child.
Let's just say this Ocala space plays a big role in getting us through the school week. It's the small things, right?
P.S. The veggie on wheat is my healthy fave!
3. The Lillian Bryant (Lily's) Splash Pad
During school's summer months, the Lillian Bryant Splash Pad provides fun for kids in Ocala.
Lily's Splashpad is located next to the Lillian F. Bryant playground and serves as another place for my munchkins to decompress after learning their ABCs.
When it's just too darn hot to play at a playground, we venture to this awesome splash pad after school.
4. Aldis
Kids eat... A lot. That's why a weekly Aldis trip is the norm for us.
When shopping for a family of four, I've found Aldis to be my go-to because they offer quality products for reasonable prices.
And, they have no idea I am writing this, so they didn't pay me to say that!
We turn this typical errand into a fun Ocala trip when my boys take over the cart and pick out lunches and snacks.
Plus, my boys enjoy bagging the groceries at the end - a necessary life skill :)
Here are a few regular items that always seem to make it home:
Never Any Lunch Kits (our alternative to Lunchables)
Salami
Produce because it's cheap there! (Strawberries, blueberries. watermelon, a bag of clementines, you name it!)
Organic gummy snacks
Yogurt
Hummus and crackers
5. Pet Supermarket
My youngest attends part-time preschool, so we've got time to kill before picking up my Kindergartener on the opposite end of town.
No pity party here; I've spoken to many Ocala parents in the same boat.
But, to save me an hour round trip drive, I've taken my youngest to the Pet Supermarket.
The store entertains my tot because it's a mini aquarium and "zoo" all in one. (As well as a place to get our furry friend's pill pockets.)
My son stares at the ferrets and bunnies while I load up on any pet necessities. The last time we were there, he even assisted me at the dog tag engraving machine.
Talk about an unexpected teachable moment to learn our address and phone number. Win-win!
The Bottom Line
From carpooling to packing lunches to finding places to decompress . . . a lot goes into school weeks. I'm so glad I've discovered these 5 Ocala spaces for kids that give me a boost.
I hope one or all of these places provide some reprieve for you during the school week, but I also want to hear from you.
What Ocala places help you and your rascals during the school week? Tell me in the comments below, and maybe you'll see your place appear in a future article; wink!
This is original content from NewsBreak's Creator Program. Join today to publish and share your own content.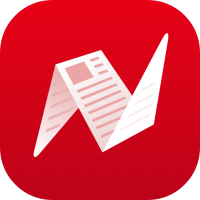 This is original content from NewsBreak's Creator Program. Join today to publish and share your own content.