If you're looking for a serene nature-filled place to unplug in Ocala, the S. Stanley Malever Park is it!
My kiddos and I recently visited the S. Stanley Malever Nature Park in Ocala after running our morning errands.
We found it to be a fabulous, unexpected stop, where my munchkins frolicked on the playground, watched ducks in the pond, and read about an outdoor art sculpture.
(Heck yeah I'll pat myself on the back for some morning education, exercise, and nature!)
Located in a charming Ocala residential neighborhood across from AdventHealth Occupational Therapy, The S. Stanley Malever Nature Park is one peaceful Ocala space you won't want to miss.
Read on to learn more and plan your visit today!
The S. Stanley Malever Nature Park Offers Serene Ocala Views and a Peaceful Playground All in One
No question, this Ocala nature park offered a serene feel with a lovely duck pond - filled with not only birds but fish, grey herons, and more!
At this park, you'll find a playground and a small boardwalk leading over the pond, where you can view the ducks and other wildlife below.
There's also a cabin-styled restroom, a pavilion with picnic tables, recycling and garbage pails, outdoor art, and a swinging bench on the other side of the pond.
As usual, my kids gravitated to the playground.
You'll find nothing extravagant at this outdoor play space, but considering the park's peaceful, minimalist vibe, that's a GOOD thing.
The S. Stanley Malever playground includes
an adult elliptical
a climbing caterpillar structure
a seesaw
a spinning carousel
a tall slide with steps
and a traditional swing with one sitting swing, and a bucket swing
Since this is another park built by the City of Ocala, some of the equipment resembled equipment we had seen before at other Ocala Parks.
But the nature was all new, and I appreciated the trees near the playground and benches for rest and relaxation.
"My favorite thing at the park was the slide, even though it was wet." Parker age 6. (We went so early that the morning dew stained our feet :)
Visitors will also find an open field to the right of the playground, great for bocce or a pickup game of ultimate frisbee.
While at the park, we enjoyed a beautiful breeze and chirping birds. We also read the historical sign that provided a bit of history about the park.
And, we learned about the art sculpture done by Kevin Lehman, on loan from the artist. The massive circular art piece featured a plant inside an inner circle and overlooked the pond.
The S. Stanley Malever Nature Park is located in a nice residential space within a quiet, peaceful neighborhood, so it's a perfect place to disconnect and reflect.
Since it had a duck pond, it reminded me of another one of my favorite Ocala nature parks: Ritterhoff.
The lowdown
Overall the S. Stanley Malever Nature Park is a fantastic spot to unplug, relax, and reflect. So, if you're searching for a natural, minimalist space to unwind and let your nuggets play, this Ocala park is it!
See ya there!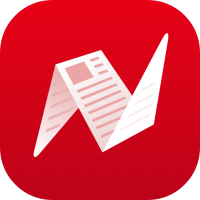 This is original content from NewsBreak's Creator Program. Join today to publish and share your own content.