Carver Park in Ocala, FL, is a low-key community park where kids enjoy the playground, field, and walking park nearby.
What we loved:
The large, open field
The carousel
The ladders on the small play structure
What we would have loved:
Picnic tables under the pavilion
Benches by the playground
A fixed swing
A restroom
Carver Park in Ocala, FL: A low-key playground that will entertain your kiddo (for at least an hour).
I recently stumbled across Ocala's Carver Park at 1251 SW 7 St. Ocala, FL 34471 with my three-year-old, and what a pleasant surprise it was!
Located near the Boys and Girls Club and Legacy Park, Carver Park boasts free parking, a large field, and a playground for kids.
My preschooler and I released our energy at the large, open field (great for tag and soccer) and the playground. (Hey, I love slides, too!)
My kiddo spent the bulk of his time at the Carver Park playground that features
A small play structure featuring a partial canopy
A ladder with lily pad steps
A steering wheel
A slide
A metal climbing ladder
Wide, safe steps with rails
A kid's basketball hoop
A small spinning carousel
Looped monkey bars
Another slide
A swing set is equipped with a sitting swing, one bucket swing, and two traditional swings.
*Note one of the traditional swings was broken when we were there.
The playground rests on mulch on an open space within a small, residential neighborhood, so there isn't much shade.
Luckily, this wasn't a problem since we visited Carver Park on a cloudy morning.
My 3-year-old enjoyed the sitting swing and the small play structure the most.
Behind the playground is a full-court basketball court, and surrounding the park, you'll find recycling and trash bins.
One thing we did notice was there wasn't a lot of seating. There were no benches or picnic tables, not even under the pavilion.
The lowdown
Carver Park in Ocala, FL is a great place to enjoy a picnic lunch under one of the trees at the park (remember a blanket). Kids also enjoy the playground that has all the basics young children need.
It's also conveniently close to Legacy Park that has a half-mile walking trail.
Overall, Carver Park was an unexpected Ocala find that entertained my 3-year old for an hour.
A close-up of one of the ladders on the Carver Park play structure.
Photo by the author
Follow me to see more articles like this.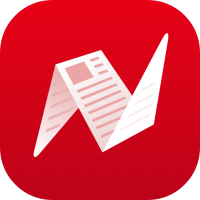 ...
This is original content from NewsBreak's Creator Program. Join today to publish and share your own content.