The 63-acre Jervey Gantt Park in Ocala, FL, is a fabulous space, offering two play structures, swings, shady trees, walking paths, adult exercise equipment, a nearby dog park, and more. Read on to learn how you can get your wiggles out at Jervey Gantt!
What we loved:
The concrete paths (perfect for scooters and small bikes)
The athletic courts
The climbing walls on the play structures
The adult exercise equipment
What we would have liked:
More shade over the playground.
Get Your Wiggles Out at the Active Jervey Gantt Park in Ocala, FL!
My rugrats and I recently visited the Jervey Gantt Park in Ocala, FL, and had a blast!
Located near the Coleman Community Center and the Florida Department of Health, Jervey Gantt is a convenient spot to hit after accomplishing your Ocala errands.
While here, my boys enjoyed the double slide, numerous climbing walls, and the curled monkey bars. They also LOVED the chained lily pads (similar to those found at Liberty Park) that put their problem-solving strategies to use.
Other highlights for my active roadrunners included the slanted, green, plastic climbing structure and multiple ladders on both play structures.
One thing is for sure; kids will not find a shortage of slides here. In addition to the double slide, you'll find two spiraling slides, as well as a smaller toddler slide.
Little ones will also enjoy the swing set, complete with two bucket swings and two traditional swings.
Sure, both structures are primarily out in the sun, but if you walk to the side of the ellipticals and swings, you'll find numerous shady trees to escape the hot Florida heat.
Plus, although small, each structure does have a triangular canopy above one of the platforms.
Another bonus: A public restroom - all of you parents know this is a great perk :)
In addition to the playground, Jervey Gantt features an athletic complex with basketball courts and volleyball nets for more recreational play.
I was also pleasantly surprised to see trash and recycling bins surround the premises.
After sweating it up on the playground and filling up our water bottles from the water fountain, my kiddos enjoyed a brisk walk on the concrete paths.
On our jaunt, we observed multiple benches, picnic tables, and covered pavilions.
My boys also noticed various adult exercise equipment scattered throughout the park, including a circular balance board, uneven bars, ellipticals, stair steppers, and more.
On our walk, we heard various chirping birds and observed people of all ages enjoying the park.
The bottom line
The Jervey Gantt Park in Ocala, FL, presents a conveniently located recreational space with a playground, walking paths, adult exercise equipment, a dog park, and athletic facilities, making it a top Ocala destination for any age.
It's so massive that we missed the splash pad, koi pond, and more, so, we will have to do a follow-up soon!
I hope, like my family, you check out this Ocala Park, where you all can get your wiggles out.
See ya there!
Address: 2200 SE 36th Ave, Ocala, FL 34470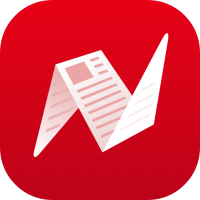 This is original content from NewsBreak's Creator Program. Join today to publish and share your own content.