After taking my preschoolers to a gardening class at Sholom Park in Ocala, Florida, I checked in with the UF Institute of Food and Agricultural Sciences Extention Manager, Maxine Hunter, who educates Ocala's youth and Seniors about sustainability.
University of Florida's Horticulture expert and Institute of Food and Agricultural Sciences (IFAS) Extension Agent, Maxine Hunter, stands calm and proud in front of a PowerPoint describing photosynthesis to a group of children at one of Shalom Park's summer programs in Ocala, FL.
Through asking the youngsters questions and showing visuals, Hunter captures the antsy kids' attention and educates them about common plant facts.
I caught up with Hunter briefly after the Sholom Park event, which included kids painting planting pots and doing some gardening of their own. Hunter later participated in this question and answer session below, detailing her role as an Urban Horticulture Extension Agent and the UF/IFAS community outreach programs.
Check out Maxine Hunter's Q and A below:
Maxine Hunter, Urban Horticulture Extension Agent, Gets Real About the University of Florida's IFAS Offerings
Q. What is your name, position, and how long have you been with the organization?
A. Maxine Hunter, Urban Horticulture Extension Agent II. I have been with UF/IFAS Extension Marion County since 2017. 

Q. How did you get into Horticulture?
A. I originally got my degree in Wildlife Ecology at UF and was working on a minor in education. After graduating, I was hired to work on the UF/IFAS Farm to School program; this is where I learned about many horticulture-related topics, including hydroponics, integrated pest management, and plant pathology. 
Q. What does the University of Florida/ IFAS Extension do and offer?
A. UF/IFAS Extension offers programs in every county throughout the state of Florida to assist residents with lawn and garden questions, pest management, family resources, 4-H Youth development, and agriculture and natural resource education.
We teach research-based programs to both adult and youth audiences on a wide variety of topics. We also do diagnostic work, such as accepting plant and soil samples for identification and testing at our office. 
Q. What do you like about your job?
A. I love my job, the people I get to work with and for, and that I have a lot of variability in what I do for day-to-day operations. I also love that I am constantly learning. 
Q. What is your organization's philosophy/mission? 
A. The University of Florida's Institute of Food and Agricultural Sciences (UF/IFAS) is a federal, state, and county partnership dedicated to developing knowledge in agriculture, human and natural resources, and the life sciences and to making that knowledge accessible to sustain and enhance the quality of human life.
Q. How does UF/IFAS Extension give back to the community and world?
A. UF/IFAS contributes meaningful research to improve our daily lives. Additionally, we are very integrated into Marion County. Our faculty and volunteers work with several community organizations here in Marion County, including Marion Senior Services and Marion County Public Schools, assisting with food drives, school supplies, school gardens, and more. 
Q. What was the organization's biggest challenge last year, and how did you learn from it?
A. Learning new technology was my biggest challenge. However, I got a lot better with Zoom and video recordings, which I was not comfortable with before. 
Q. What would you like to see for the UF/IFAS Extension, Marion County Horticulture department in the future?
A. I am hoping that we can secure funding to make our demonstration gardens wheelchair accessible and find new ways to reach residents across Marion County. 
How/Where can our readers find you? 
UF/IFAS Extension, Marion County
Marion County Board of County Commissioners
2232 NE Jacksonville Rd., Ocala FL  34470
Ph: 352-671-8400
Email: maxine32666@ufl.edu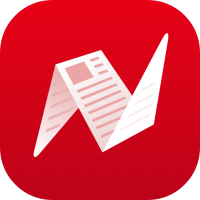 This is original content from NewsBreak's Creator Program. Join today to publish and share your own content.