RVing from Ocala, FL, to Bondville, VT, with two kids under 6, was an unforgettable adventure. But due to prepping, taking our time, and stopping at KOAs along the way, a good time!
I'm fortunate to be able to write about my adventures with my two sons, ages 3 and 5, and our visits to numerous Ocala playgrounds and kid-friendly locations. But every summer, we also travel to VT, where I was born. So, I'm happy to share this family RVing experience, jam-packed with stops along the way.
This year, we traveled with my parents, Mimi and Poppy, and took our time getting there, staying at three KOAs on route.
Based on our personal experiences, this travel guide details quick tips for long trips with kids and our Ocala, FL to Bondville, VT itinerary. Enjoy!
We RVed from Ocala, FL to Bondville, VT with Kids: Here's our ultimate traveling guide with tips, tricks, and lodging.
Quick tips for long RVing trips with kids
Prep tablets: Our Amazon Fire Kids tablets were lifesavers on this Ocala, FL to Bondville, VT expedition. We made sure to charge them every night, and we downloaded apps and videos, so the kids had what they needed in the car without wifi.
Snacks: We packed lots of healthy snacks and loaded up a cooler filled with water and ice.
Stash a potty: We also brought our small kids porta potty for emergencies – luckily, we didn't need to use it, but ya never know!
Pack light: We packed light - one large suitcase with five outfits for each of us, one pair of shoes each (although two would have been ideal with small puddle-jumping children), toiletries, meds, swimsuits, coloring books, and my computer bag. I also brought an extra, empty duffle bag for anything I picked up on the trip.
Plan your lodging: We planned our lodging months before leaving. On the trip, my boys and I stayed in rustic cabins while my parents maintained their space in their RV. If able, this is a great way to travel with extended family. But cabins fill up quickly, so plan accordingly, if going this route. This also helped when we got on the road because we had a specific destination in mind.
Choose lodging that offers discounts: We stuck with KOAs because we are KOA Rewards members, which offers 10 percent off registration and other perks. Plus, they are family-friendly campgrounds with great amenities for kids. (Note, my parents also rocked their Good Sam membership that saved us a lot of money on gas, RV supplies, and more.)
Look for lodging with pools: Each place had a pool and playground, which helped the boys get their energy out before loading up in the car again.
If able, take your time. We left Ocala, FL, on a Monday and landed in Bondville, VT, on Friday. Luckily, we were able to take our time and enjoy the scenery along the way. Cutting down our driving days with two young kids was key. However, my husband and I have made this trip by driving our minivan and staying at random hotels along the way in two nights and three days (that's our record).
Pack lunches each night. Each night, we packed lunches for the next day. Luckily, we had a refrigerator in the RV, so this wasn't madness. PB and J or salami sandwiches, anyone?
Take advantage of the RV's restroom: The RV helped so much with bathroom breaks! We could park at a rest stop, eat lunch, pee, then be on our way. Although we did stop at a Cracker Barrel once :)
Our itinerary from Ocala, FL to Bondville, VT
Curious about our Ocala, FL to Bondville, VT RVing route? Below is a breakdown of our trip. You'll also find brief facts about all the KOAs we visited.
The first leg of our VT to FL RV trip: Ocala, FL to Yemassee, SC
Amenities we loved:
The pool
The playground
Outdoor chess
Quick notes about the RV site and cabin:
This KOA's RV site offered standard electricity, water, and sewage hookups, and my dad leveled the RV on the site with ease.
It was close to all the amenities and had a charming wooden patio with ample seating.
The cabin was superb! It provided sheets, a coffee maker, dishes, a stove, and a microwave.
The boys loved the separate room with a bunk bed, safely enclosed by the ceiling and walls.
The second leg of the VT to Florida RV trip: Yemassee, SC to Charlottesville, Virginia (2 nights)
Amenities we loved:
The huge pool (although the barbed wire on top of the fence was . . . different).
The playground and jump pad (looks like a bouncy house floor).
The sports section with a basketball court, volleyball net, and open field.
Quick notes about the RV site and cabin:
This KOA's RV site was located in the back of the campground, a distance from our cabin, but was close to the massive pool. The site overlooked other RVs and woods.
Our cabin was comfortable and spacious. It featured two sets of bunk beds and a queen bed, two TVs, a bathroom, and a shower.
Oh, and it was right across from a fabulous playground and blow-up jump pad!
Sure, we would have appreciated a coffee machine and a few dishes in the cupboards, but hey, the cozy cabin was clean, large, and sported electricity/AC, so we were more than happy.
The third leg of the VT to Florida RV trip: Charlottesville, VA to Franklin, NY
Where we stayed: Unadilla KOA (1 night)
Amenities we loved:
Unique sites with trailer options available
The playground
The shop with fun, NY trinkets and camp gear
Quick notes about the RV site and cabin:
This was a quick stay (and a rainy one). The RV site was located near all of the amenities while offering standard water, sewage, and electric hookups. Plus, it was peaceful at night.
I stayed in a rental trailer nearby that my boys thought was a hoot. But I must note the strong deodorizer smell made my eyes water. (Not sure why it was so pungent.)
However, the trailer was neat and a welcomed change equipped with basic TV, a shower, bathroom, bunk beds, and a queen-sized bed.
The owners were also very kind and hooked us up with a coffee machine and extra linens for the bunk beds.
(If it weren't for the strong deodorizer smell, it would have been a better experience because the guest trailer had everything we needed for a night on the road.)
Fourth (and last) leg of the trip: Franklin, New York to Bondville, VT (½ a day).
Yay! After after a short day on the road, we finally arrived mid-day at my parent's comfy Vermont house in Bondville, VT (even though the kids and I shack up in the RV). We were so lucky to experience so many fun places along the way!
The Lowdown
RVing and cabining it up from Florida to Vermont with young kids is possible, but it took intense planning and frequently stopping along the way for us.
This trip was DEFINITELY an adventure, but due to the excellent campgrounds, tablets, and RV, it was a more than bearable road-tripping experience - one my boys, me, Mimi, and Poppy will never forget.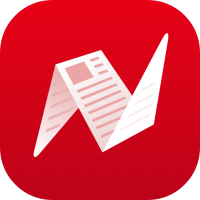 This is original content from NewsBreak's Creator Program. Join today to publish and share your own content.